The Population Foundation of India works across the
country through regional offices located in Bihar, Rajasthan
and Uttar Pradesh. Our main office is in New Delhi.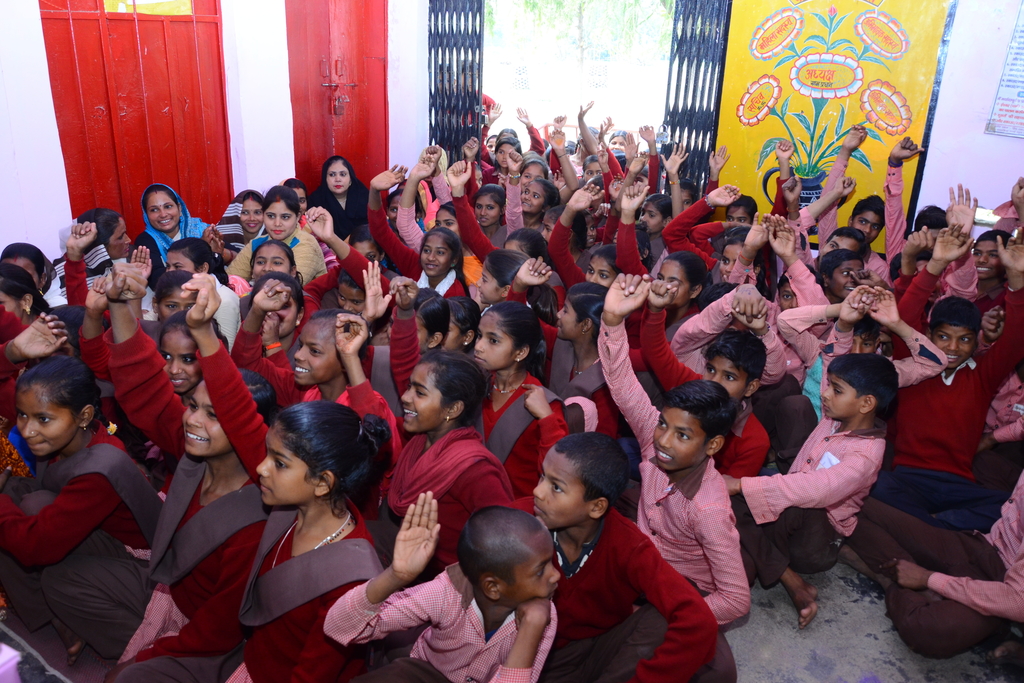 Uttar Pradesh State Office
Population Foundation of India's Uttar Pradesh office was set up in 2007, and has played an important role in placing family planning and adolescent health in the forefront of public health priorities in the state.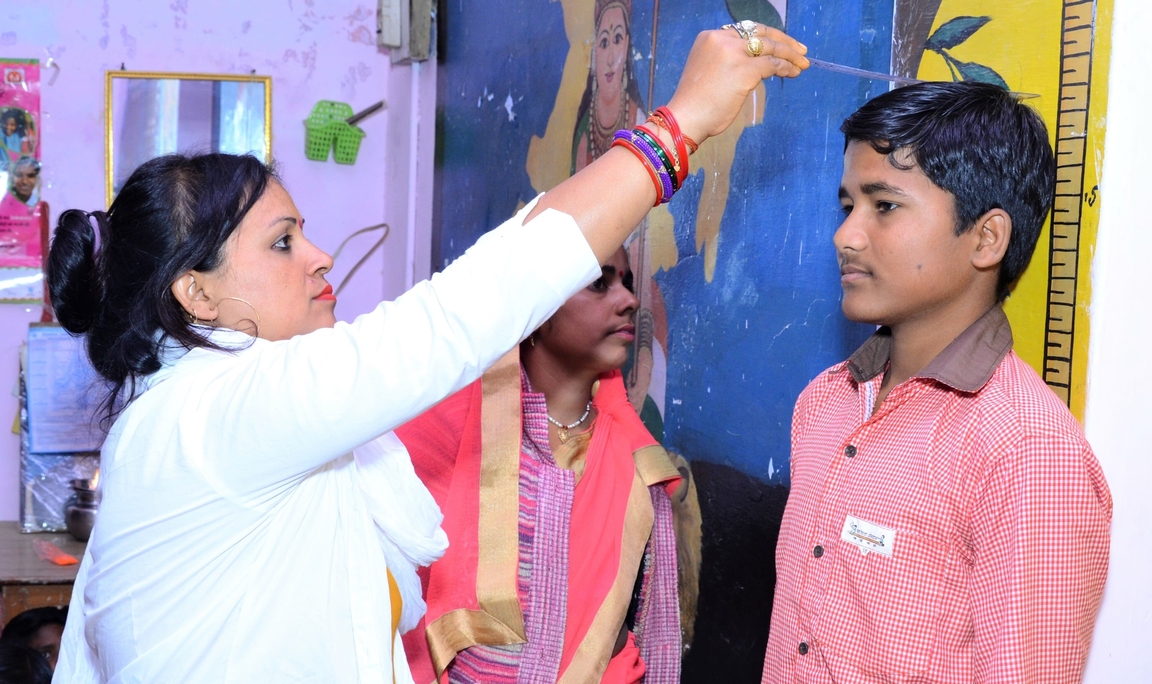 Ensuring better access, quality and uptake of sexual and reproductive health services for adolescents.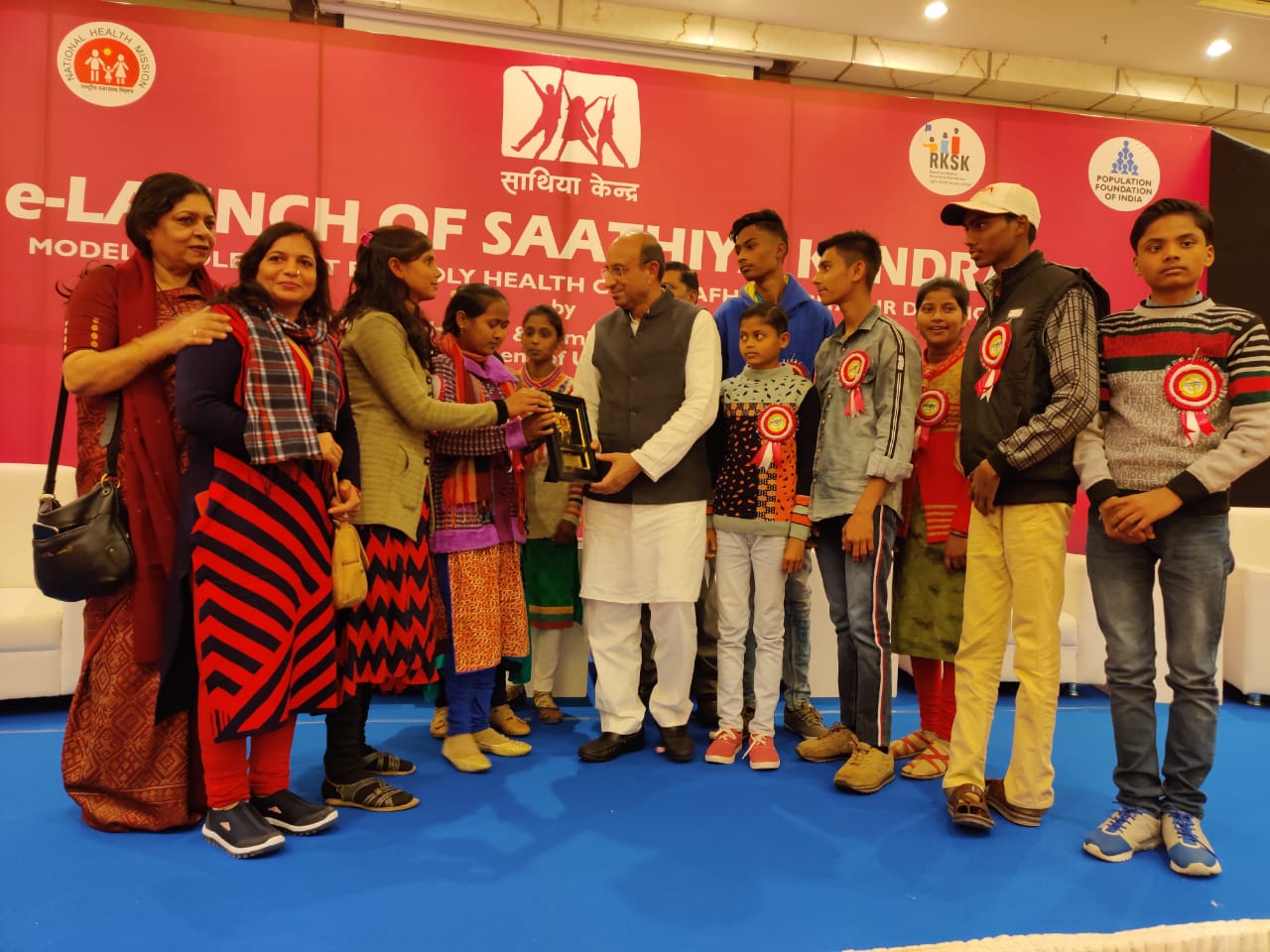 Saathiya Kendra: A new identity for adolescent friendly health services across Uttar Pradesh
Population Foundation of India supported the state government in conducting field research on making the 391 Adolescent Friendly Health Clinics (AFHCs) across 57 districts in UP more adolescent-friendly. The findings from the research were used to set up a model AFHC in Mishrikh, Sitapur District, with a unique branding and new identity. The Government of Uttar Pradesh launched the AFHC in Mishrikh as a model clinic in December 2019. The state also adopted the new identity 'Saathiya Kendra' for all AFHC's and issued guidelines developed under the program to make the clinics lively, warm and welcoming for adolescents.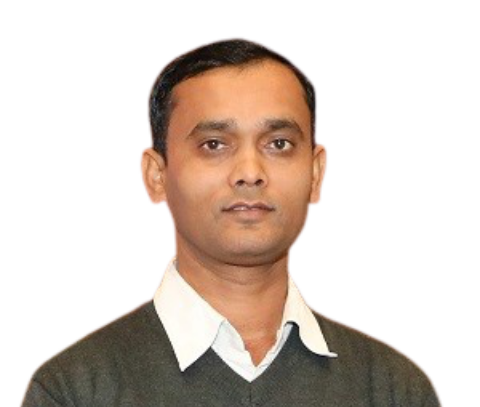 Balbeer Singh
Senior Analyst - Programmes, Uttar Pradesh
Balbeer Singh is a development professional with Master in Sociology along with more than 15 years of experience of planning, implementation of programme in different issues like- gender, adolescent development, family planning strengthening of government institutions, community process at grass root to district and state level including planning & implementation and Balbeer is also a state level trainer on health.
Balbeer has been associated with Population Foundation of India since October 2018 and has been working on improving governance and management of public health facilities. He is stepping up qualitative health service for people and communities, adolescent health through Rogi Kalyan Samiti across the Uttar Pradesh state to driving the change and want to work for community action for health. He has also previously worked with Parivartan, Sakhi Kendra and PHFI.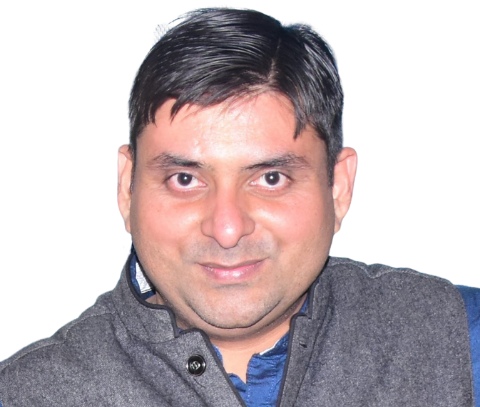 Abhishek Pathak
Analyst - Programmes, Uttar Pradesh
Abhishek Pathak is working as the Program Officer – Matrix Program, Uttar Pradesh. He actively engages with and reaches out to communities through capacity-building programs for adolescents, health staff and frontline workers. He also provides technical support to RKSK on quality services, by engaging with people through sensitisation and advocacy programs with education, NYK and convergence departments. Abhishek also coordinates for state/district advocacy initiatives and ensures planning, implementation and execution of the project.
Abhishek is a public health professional with over 14 years of experience in Family Planning and Advocacy, Training and Capacity Building, Nutrition, Media Engagement and Media Management, Political Advocacy, RMNCH+A, RCH Portal, Project Management and Strategic Planning, HMIS, Monitoring and Evaluation, Tuberculosis, Finance, Convergence with Panchayti Raj, Health, ICDS, Education, Food and Supply department and Rural development.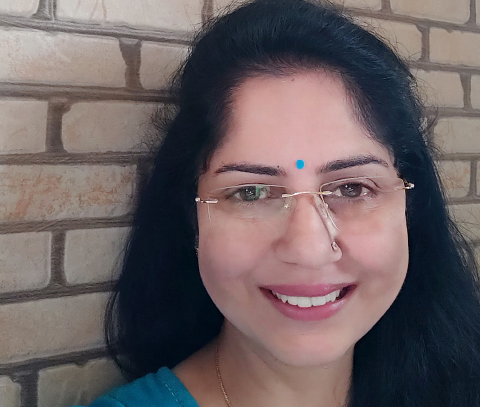 Shilpa Nair
Associate Lead & State Head, Uttar Pradesh
Shilpa Nair leads Population Foundation of India's work on Gender, Family Planning, Adolescent Sexual and Reproductive Health, Community Action and Behavior Change Communication in the State of Uttar Pradesh. She works closely with government, policymakers, media, NGOs, civil society networks and communities to highlight, prioritize and improve the health and wellbeing of women, children and adolescents. In a career spanning over two and half decades, Shilpa has led the implementation of several large-scale projects providing technical assistance to government institutions, strengthening civil society, mobilizing communities, building champions and catalyzing on-ground implementation of health interventions and services. A member of key consultative forums of the Government of Uttar Pradesh, prior to joining Population Foundation, Shilpa has held leadership roles with Global Health Strategies (GHS), Family Health International (FHI 360), CARE International, Program for Appropriate Technologies In Health (PATH), State Innovations in Family Planning Services Project Agency (SIFPSA) and Family Planning Association of India in projects funded by the US Agency for International Development (USAID), Bill & Melinda Gates Foundation and the International Planned Parenthood Federation (IPPF).
Population Foundation of India
C-3, Nirala Nagar,
Lucknow – 226020,  Uttar Pradesh
T: +91-522-4005091