The Population Foundation of India works across the
country through regional offices located in Bihar, Rajasthan
and Uttar Pradesh. Our main office is in New Delhi.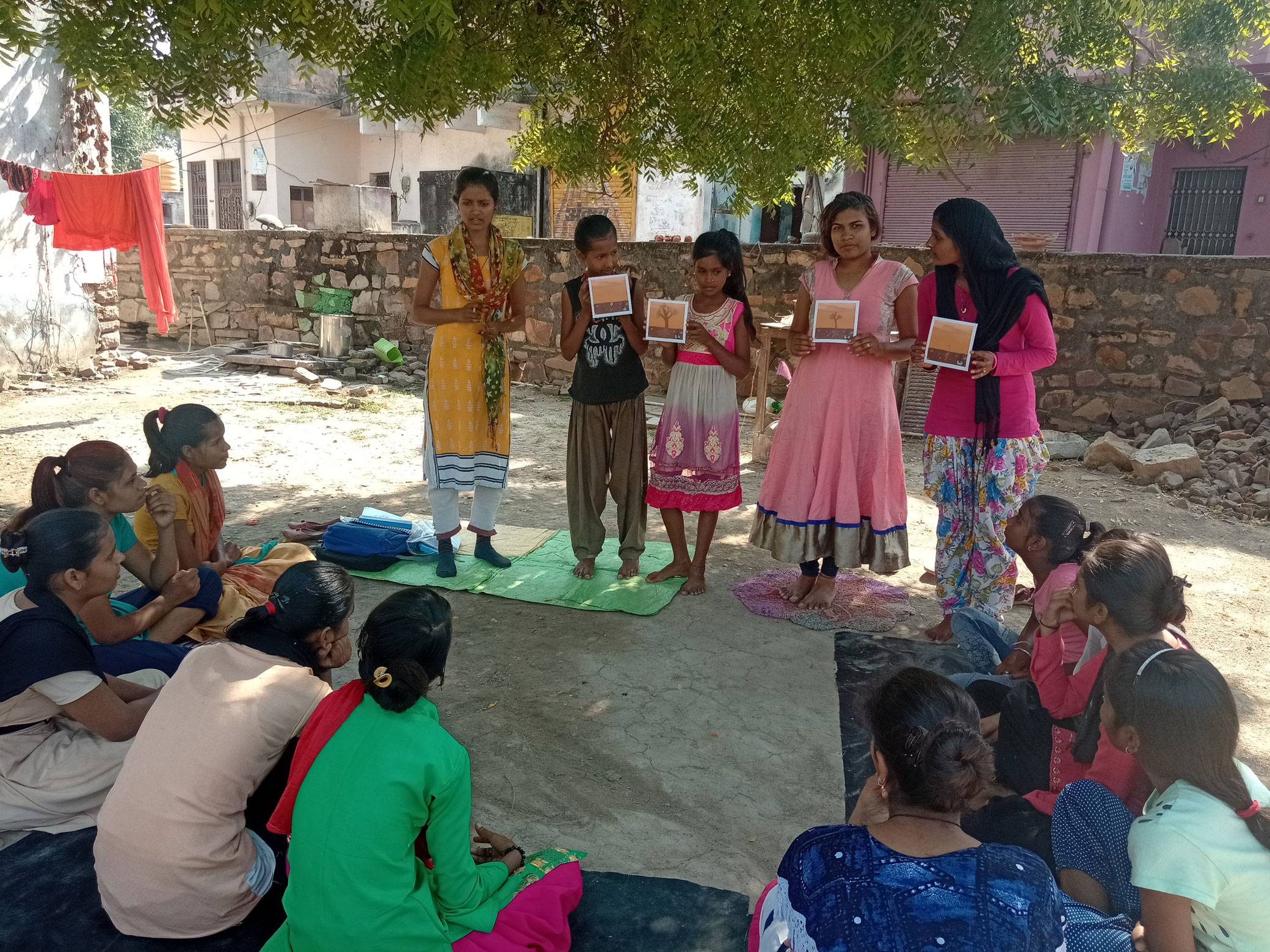 Set up in 2018, Population Foundation of India's Rajasthan office has steadily made its presence felt among key stakeholders and is now at the forefront of strategic engagement for adolescent and youth issues in the state. The office is also playing an important role in outreach and training in reproductive and sexual health of adolescents in Bundi, Dungarpur, Karauli and Tonk districts of the state.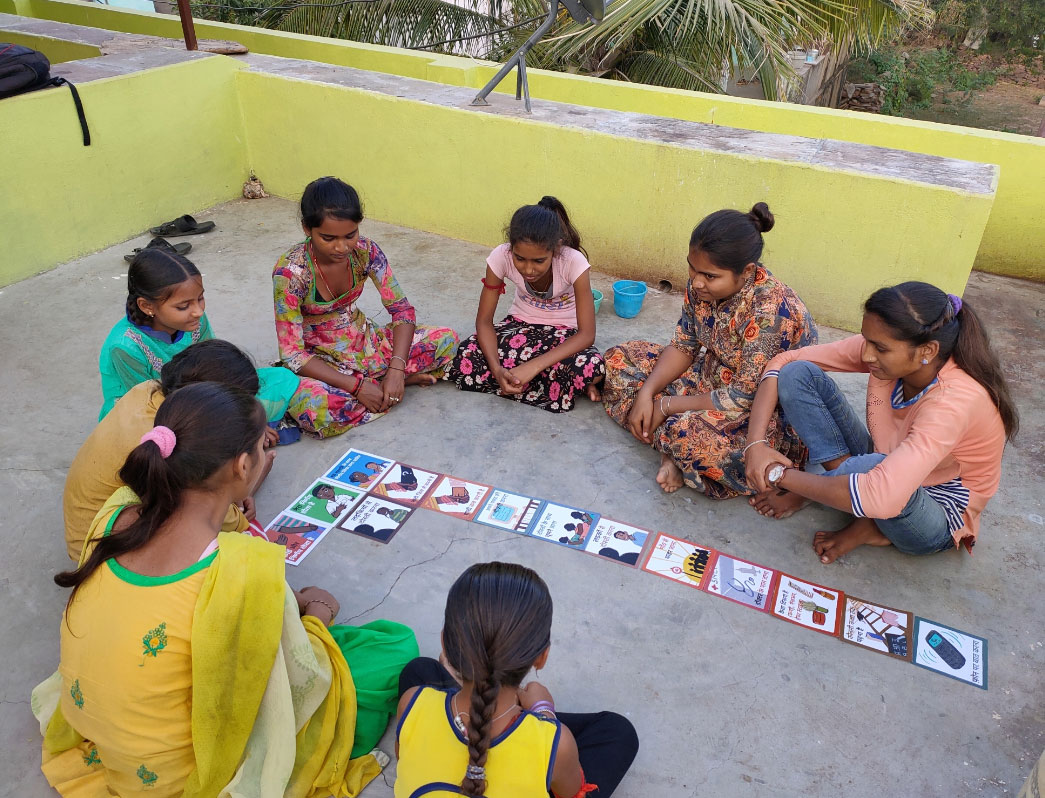 Using pictorial cards, a discussion being facilitated about decisions related to their own lives and those around them
Population Foundation of India is implementing the programme, supported by the Children's Investment Fund Foundation (CIFF), in Bundi, Karauli and Dungarpur districts. The aim is to build an enabling environment for young people to access reproductive health services and their rights. PFI has also developed a pool of young local facilitators by training them on adolescent health issues.
Creating an enabling environment for awareness around sexual and reproductive health
Adolescents constitute 23% of the total population of Rajasthan; investing in young people of Rajasthan is indicative of directly investing in the future of the state. Population Foundation of India is working closely with members of civil society, government officials, elected representatives, legislators, grassroots workers, as well as change makers to advance the agenda of adolescent health in Rajasthan. The programme is being supported by Children's Investment Fund Foundation (CIFF).
Promoting greater investment in adolescent health and well-being to harness the demographic dividend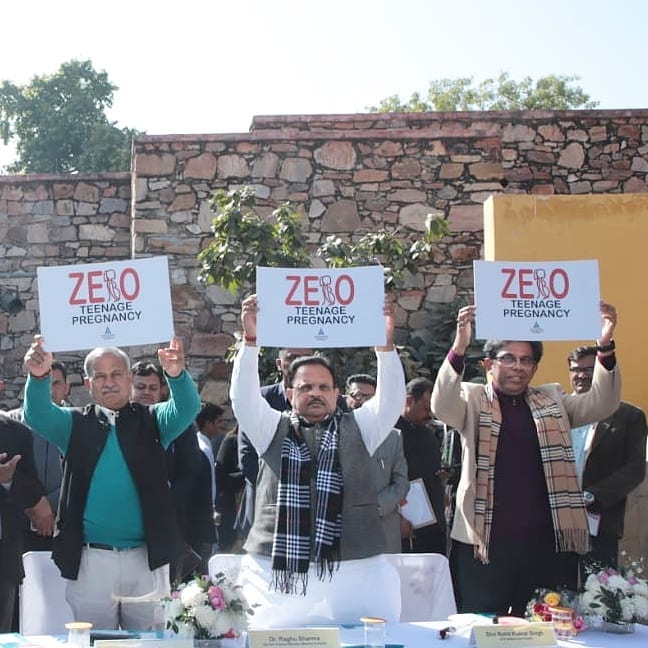 Widespread support for Zero Teenage Pregnancy campaign in Rajasthan
As part of our efforts to advance adolescent sexual and reproductive health, Population Foundation of India conducted a two-month long Zero Teenage Pregnancy (ZTP) Campaign with support from the Government of Rajasthan. The campaign was launched on National Youth Day (12 January 2020) by Dr Raghu Sharma (Honourable Health Minister, Government of Rajasthan). In two months, the campaign garnered support from over 200stakeholders across Rajasthan. They included two state-level ministers, 12 Members of Legislative Assembly, 14 bureaucrats and senior government officials, three radio partners and citizens of the state.
The Zero Teenage Pregnancy Campaign (#ZeroTeenMothers) aimed to create public awareness around the high incidence of teenage pregnancies in Rajasthan. It further encouraged stakeholders to make a strong commitment towards ending early marriage and teenage pregnancy.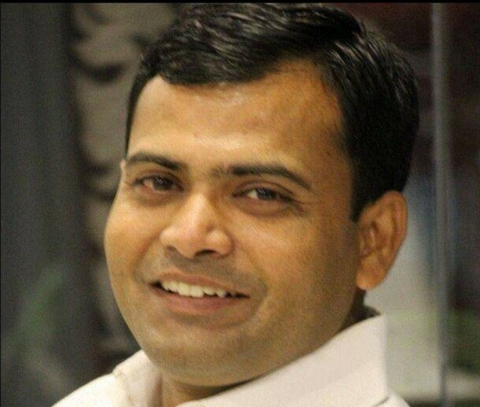 Neeraj Gupta
Senior Analyst - Programmes, Rajasthan
Neeraj is associated with Population Foundation of India as State Programme Officer, he has nearly 19 years of experience in the Development sector in various capacities for Non-Government Organizations, the Private Sector, Government Departments and funding agencies. He holds a wide experience in Communications including programme communications, managing media relations, organizing campaigns including digital media and developing video/audio and textual materials. Besides Communications, he has also worked in programs reaching out to grass root levels and establishing networks with diverse stakeholders in the process, thus giving him a holistic view of the development programs.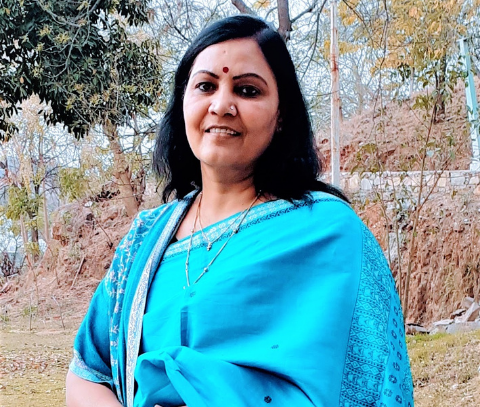 Priyamvada Singh
Associate Lead & State Head, Rajasthan
Priyamvada is a development professional with over three decades of experience in education, health, gender, women's empowerment and rights. She has implemented large-scale innovative programmes for marginalized populations while engaging with the government at the state and national levels. She has a Ph.D. in social sciences from the University of Rajasthan and an MBA (general management) from Delta International University, USA. She is also a registered Advocate with Rajasthan High Court. She has received several awards, including one at the 'Every Footstep Counts Film Competition-2016' at the International AIDS Conference in South Africa.
She has worked for reputed organizations such as the Center for Global Public Health (CGPH),  the University of Manitoba (UM), CARE-India, and Lok Jumbish. She has authored /co-authored a range of publications on HIV-AIDS and education and Life- Skills issues.  Before joining Population Foundation of India, she was with IPE Global as an Advisor- Policy and Outreach for their CIFF-funded projects in Rajasthan.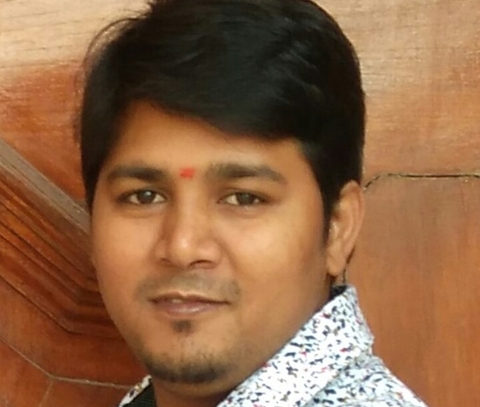 Rajesh Surana
State Administration Officer, Rajasthan
Rajesh is State Admin Officer with Population Foundation of India. He has more than a decade's experience in finance, accounts and administration. Rajesh holds a Post Graduation degree in Commerce and in Business Administration (MBA) with Finance and Marketing specialisations. His expertise lies in managing events, procurement process, vendor management, corporate accounting, taxation and budgeting.
Population Foundation of India
C-9, Shiv Marg,
Shyam Nagar
Jaipur-302 019, Rajasthan
T: +91-14-1410 4771