Population Foundation of India is a national non-government organisation (NGO), which promotes and advocates for the effective formulation and implementation of gender sensitive population, health and development strategies and policies. The organisation was founded in 1970 by a group of socially committed industrialists under the leadership of the late JRD Tata and Dr Bharat Ram. Population Foundation of India addresses population issues within the larger discourse of empowering women and men, so that they are able to make informed decisions related to their fertility, health and well-being. It works with the government, both at the national and state levels, and with NGOs, in the areas of family planning, reproductive and sexual health of adolescents, community action for health, scaling up of successful pilots and social and behaviour change communication. Population Foundation of India is guided by an eminent governing board and advisory council comprising of distinguished persons from civil society, the government and the private sector.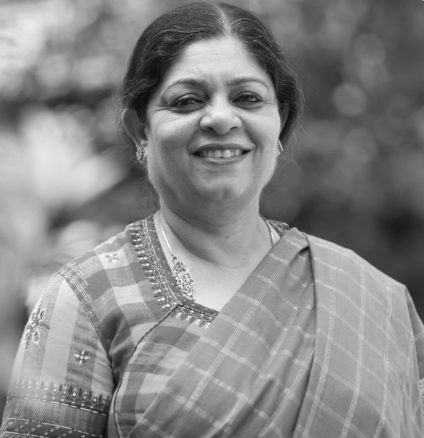 Poonam Muttreja - Executive Director
At Population Foundation of India, we firmly believe that family planning is a matter of women's rights and gender justice – of treating women with dignity.
50 Years of Population Foundation of India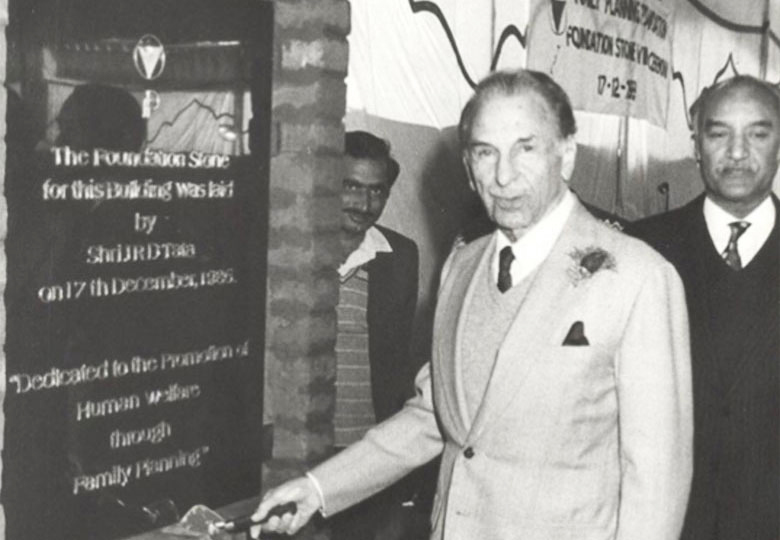 In the first decade, Family Planning Foundation (FPF), focused on research and building knowledge on India's changing demographics to support policymaking and programme planning. The organisation's objective was to promote family planning as a means of economic and social well-being of the family. Significant progress was made in biomedical research, with focus on contraception for women, and also men.
FPF used communication such as publications, seminars and films to engage with and inform policy makers and political leaders. In 1978, FPF produced a National Award-winning film 'Parvati' to highlight the benefits of family planning.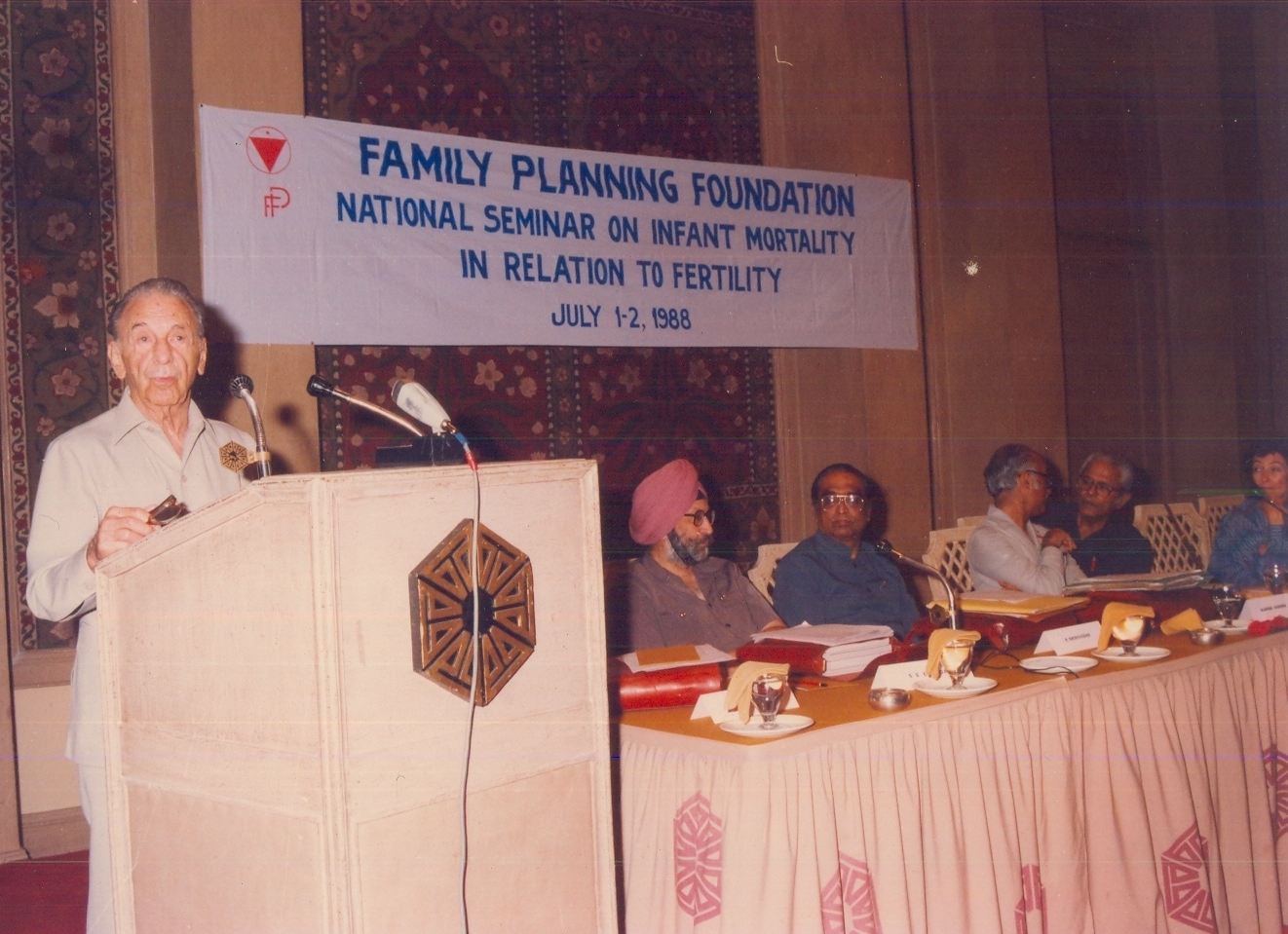 Family Planning Foundation brought attention towards an integrated approach to family planning – focusing on reducing infant and maternal mortality. Ensuring people's rights to sexual and reproductive health and choices were part of the new discourse.
The organisation continued to expand knowledge on family planning through a five-state diagnostic research study on population growth and development. Studies on implications of infant mortality on fertility rates, and a report on benefits of incentives were also commissioned.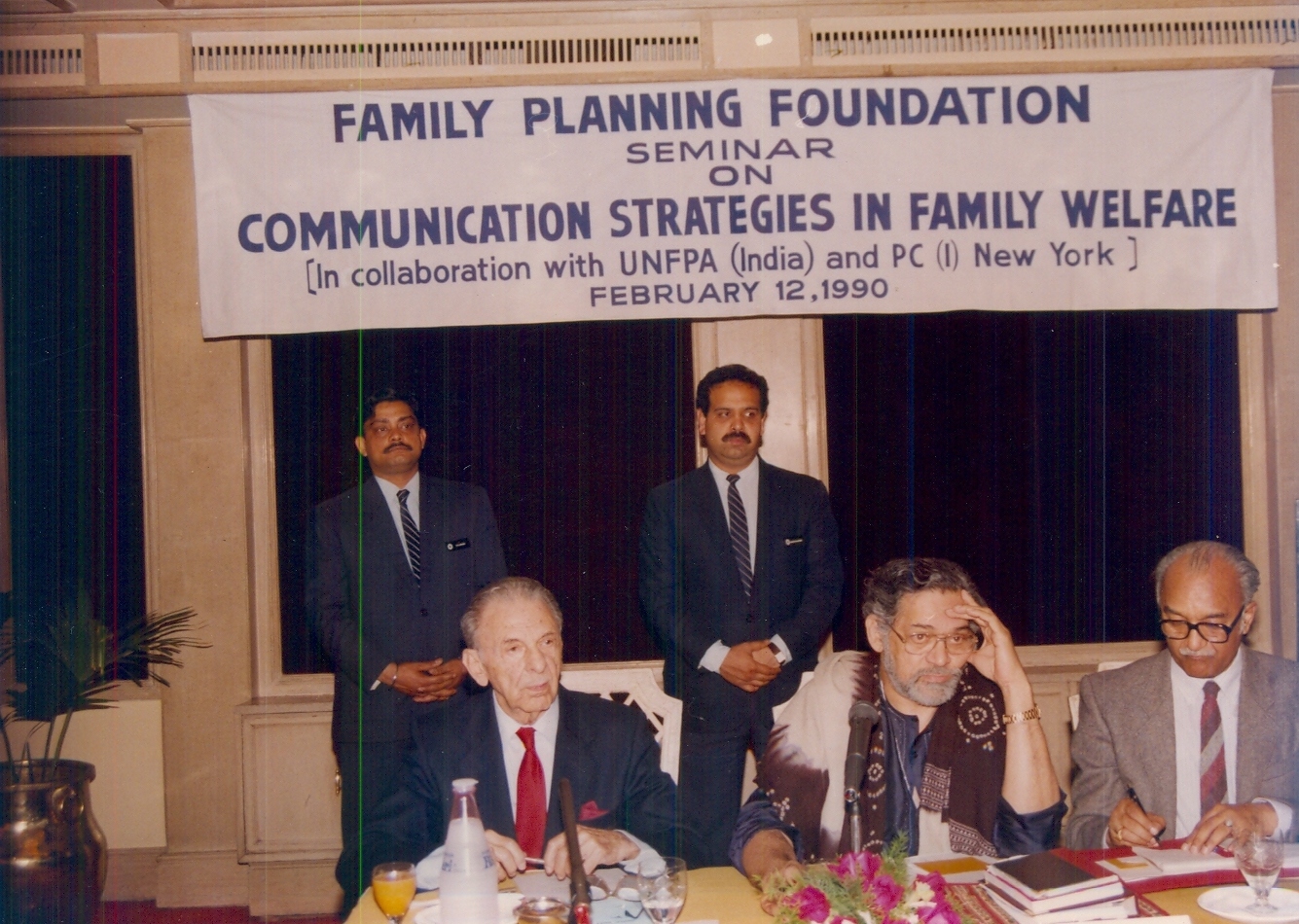 Family Planning Foundation became Population Foundation of India in 1993 in keeping with its changing mission, from supporting a reduction in population growth to actively championing improvement in quality of life for India's people.
JRD Tata, founder of Population Foundation of India was conferred the prestigious UN Population Award in 1992 in recognition of his work on the issue of population and development. The JRD Tata Memorial Awards and Oration was instituted in 1993 in memory of our founder. The Awards are given for the best performing states and districts in the field of reproductive health, while the Oration is a lecture series on population issues.
Population Foundation of India pushed for increasing allocations for population stabilisation, focusing on health and education, and a renewed look at India's north-eastern states. The organisation advocated a life cycle approach to family planning for sustainable social development. We were also responsible for training panchayat (village self-governance institution) representatives on issues of reproductive health and family planning.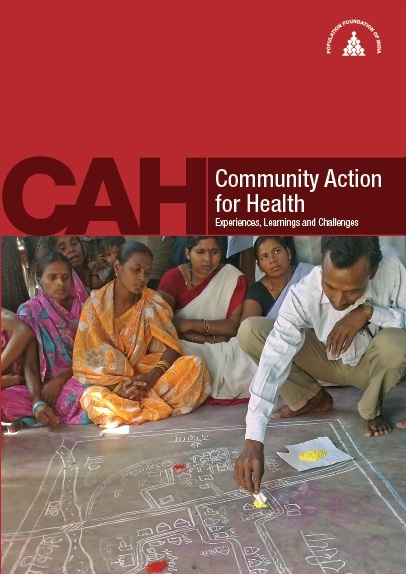 In the first decade of the 2000s, Population Foundation of India grew in its scope – there was increasing interface with the government and an expanded reach across the country. Population Foundation of India played a crucial role in the formulation of the national and state level population policies, especially in Madhya Pradesh and Uttar Pradesh.
In response to new realities, Population Foundation of India's work was expanded to include gender, HIV/AIDS, urban health and scaling up. In 2004, for the first time, the organisation moved to implementation in the district and lower levels through advocacy and communication on issues of missing girls, quality of care in reproductive health services and law, policy and rights. In 2005 the government set up the Advisory Group on Community Action (AGCA) to support and advise the Ministry of Health and Family Welfare (MoHFW) on community monitoring under the National Rural Health Mission. The secretariat of the AGCA was housed in PFI and continues to be so even today.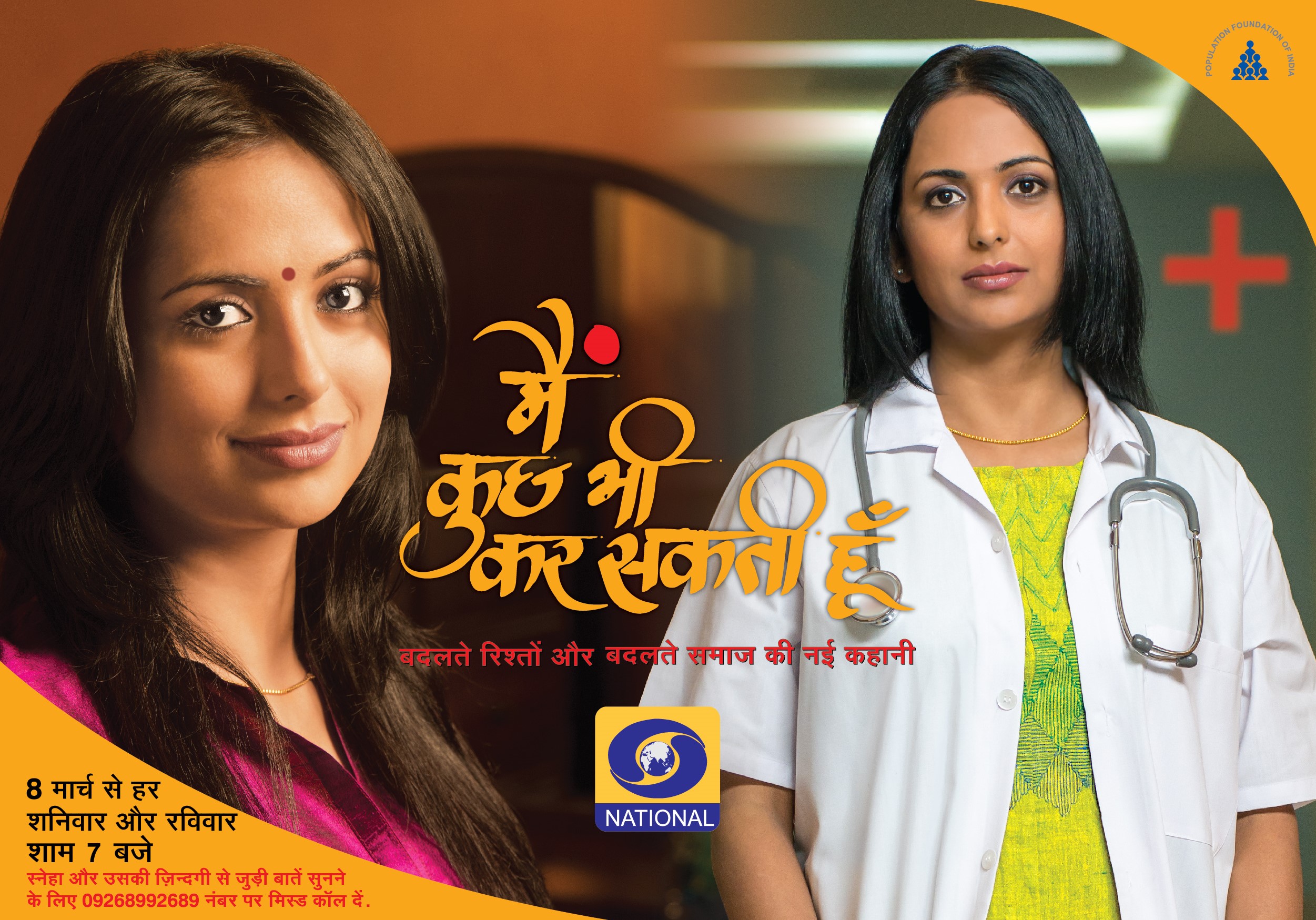 Family planning was now widely recognised as a function of overall social development, no longer limited only to population stabilisation. PFI began to address population issues within the larger discourse of health and rights of women.
Population Foundation of India's focused engagement with policymakers in the wake of the maternal deaths in Barwani in 2010 and sterilisation deaths in Bilaspur in 2014 also showcased its evidence-based advocacy. Population Foundation of India moved towards using new approaches like entertainment education and outreach with communities to further positively influence people, launching its flagship transmedia initiative Main Kuch Bhi Kar Sakti Hoon (MKBKSH – I, A Woman, Can Achieve Anything) in 2014.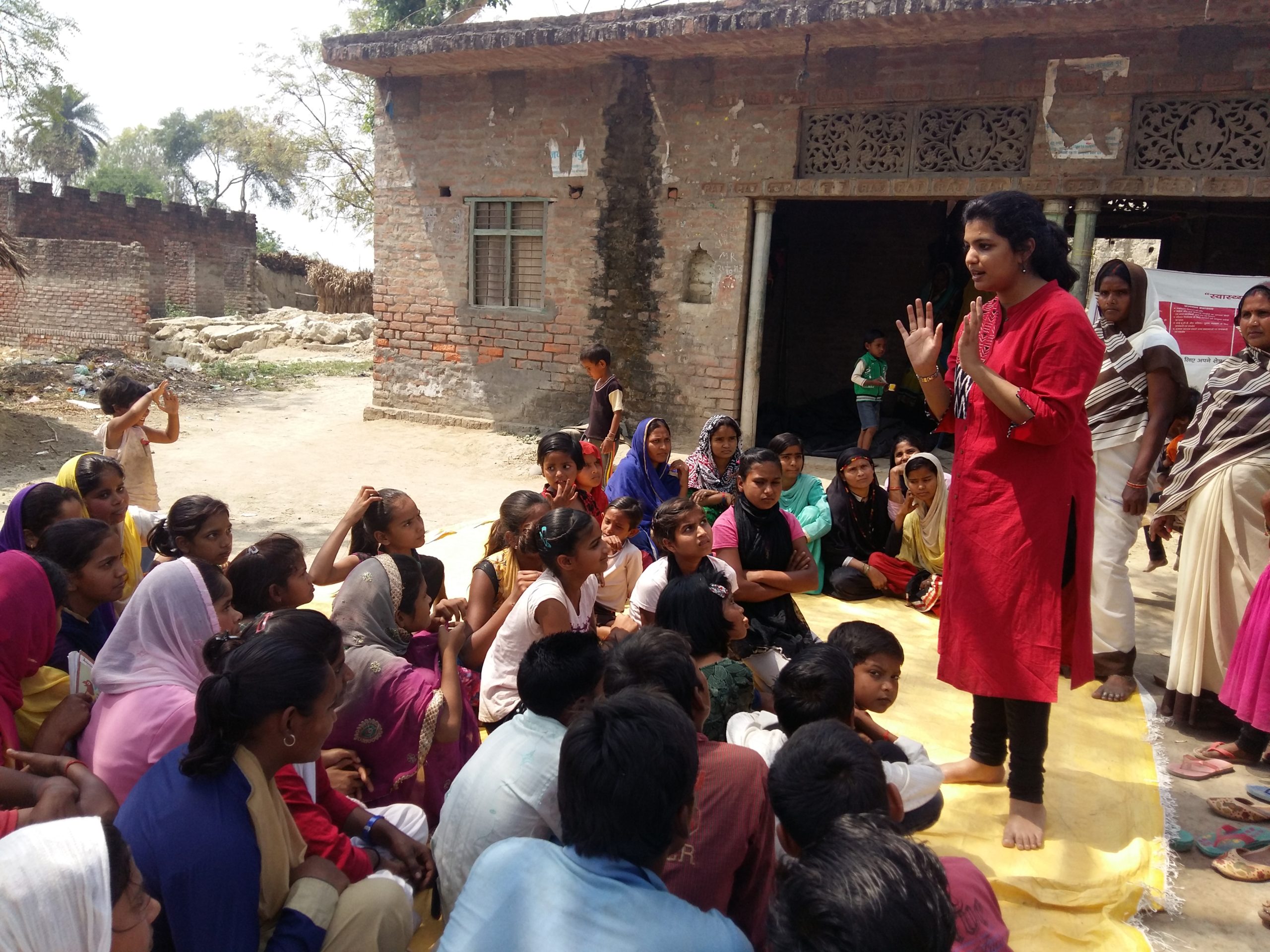 Today, Population Foundation of India works at the individual, social and policy level to create an enabling policy environment for girls and women to claim their rights, young people to be involved in demanding and supporting efficient and accountable governance, and informed policymakers. We work closely with national and state governments to support and strengthen our national plans and programmes.
There is a renewed focus on the needs and aspirations of young people, recognising that providing them with information to make correct decisions regarding their health and wellbeing is critical. The social and behaviour change communication programmes at Population Foundation of India use innovative technology, including an artificial intelligence-enabled chatbot, to reach young people and women in entertaining and informative ways.
Team

Advisory Council

Governing Board
Population Foundation of India has a young, dynamic team who work to create a positive impact on people's lives.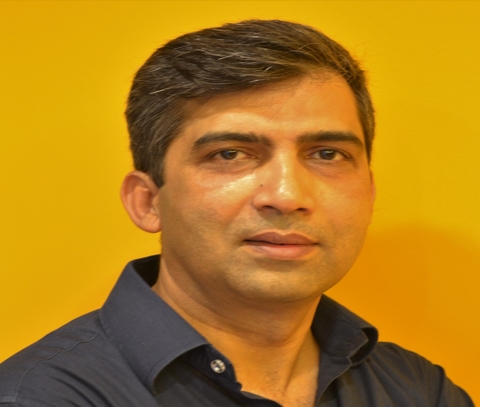 Irfan Khan
Associate Director, Family Planning, Delhi
Irfan Khan manages the Family Planning work at Population Foundation of India. He comes with over two decades of experience in the development sector and has worked in many areas including HIV, Sexual and Reproductive Health (SRH) and Urban Health. He is a firm believer in people's autonomy and right to choice. One of his most interesting assignments was setting up the Aam Aadmi Mohalla Clinics in 2016. He is stepping up for people by expanding contraceptive choices and changing the family planning discourse from commodity-centred to people-centred.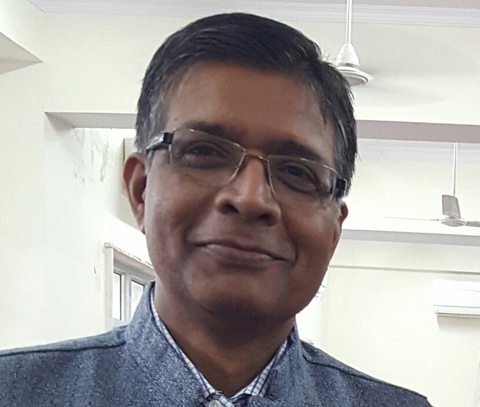 Raam Kumar
Chief Finance Officer, Delhi
Raam Kumar is Chief Financial Officer at PFI. He manages Finance, Administration, Information Technology and Program Operations portfolio at PFI. He comes with a strong 30 years of experience in the field of controlling and reviewing financial data, planning, monitoring internal controls, human resources, managing audits, administration and operations. He has worked across Public sector, private sector and development sector, with the last 20 years as Head of Finance. Prior to joining PFI, he worked as Chief Finance Officer at Rajiv Gandhi Charitable Trust and before that as Director-Finance at Encyclopaedia Britannica India (Pvt.) Ltd. He is a Fellow Chartered Accountant and has done Masters in Business Administration.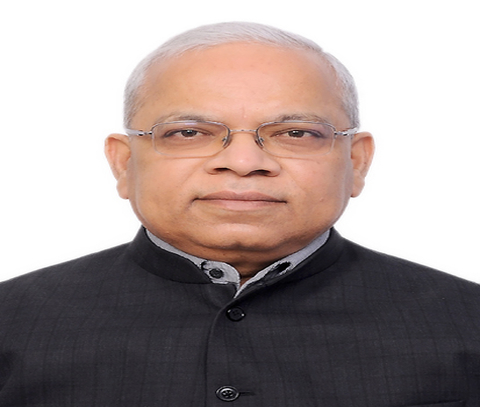 Alok Vajpeyi
Joint Director, Core Grants & Knowledge Management, Delhi
Alok is an experienced Development Professional, M&E Specialist and Researcher with progressive experience in evidence based development. Alok has worked with national and international organizations and has specialization in evaluation design, planning, implementation, and use in multiple contexts and domains. Alok was member of Family Planning 2020 (FP2020) Performance Monitoring and Evaluation Working Group (PME WG) for 2016-18. Alok has led several international and national level research studies, reviews and evaluations. Alok was actively involved in drafting of revised State Population Policy in Uttar Pradesh in 2016 and National ICT in Education policy for Ministry of HRD, GOI in 2007. He has also led the process of Bihar Population Policy Development in collaboration with State Health Society, Bihar in late 2019.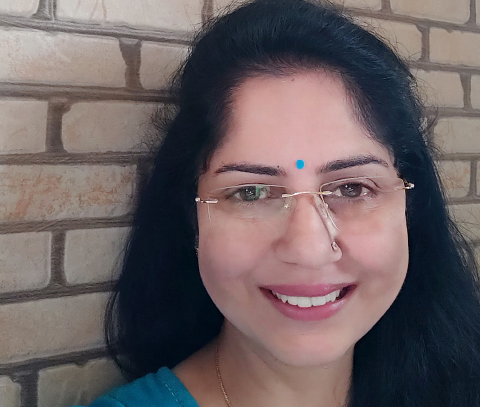 Shilpa Nair
State Head, UP
Shilpa Nair leads PFI's work on Gender, Family Planning, Adolescent Sexual and Reproductive Health, Community Action and Behavior Change Communication in the State of Uttar Pradesh. She works closely with government, policy makers, media, NGOs, civil society networks and communities to highlight, prioritize and improve health and wellbeing of women, children and adolescents. In a career spanning over two and half decades, Shilpa has led implementation of several large scale projects providing technical assistance to government institutions, strengthening civil society, mobilizing communities, building champions and catalyzing on ground implementation of health interventions and services. A member of key consultative forums of the Government of Uttar Pradesh, prior to joining PFI, Shilpa has held leadership roles with Global Health Strategies (GHS), Family Health International (FHI 360), CARE International, Program for Appropriate Technologies In Health (PATH), State Innovations in Family Planning Services Project Agency (SIFPSA) and Family Planning Association of India in projects funded by the US Agency for International development (USAID), Bill & Melinda Gates Foundation and the International Planned Parenthood Federation (IPPF) .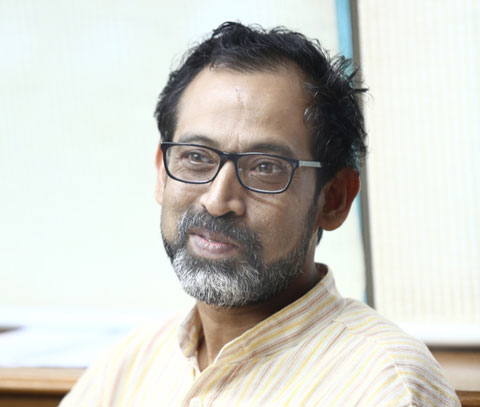 Bijit Roy
Associate Director, Community Action and Accountability, Delhi
Bijit Roy has over 20 years of experience in planning, implementation and management of large scale nutrition, maternal and child health and HIV/AIDS programmes.
At Population Foundation of India, Bijit leads community action and accountability vertical. as the Associate Director- Community Action and Accountability. Population Foundation of India hosts the Secretariat of the Advisory Group on Community Action (AGCA), a committee constituted by the Ministry of Health and Family Welfare (MoHFW) under the National Rural Health Mission (NRHM) to provide guidance and technical support to the state governments to strengthen and scale up community action processes initiatives, particularly related to accountability. The initiative covers 353 districts, 68 cities across 23 states of India. Bijit has previously worked at CARE in the Policy and Advocacy Unit at the India Country Office and managed implementation of the Reproductive and Child Health, Nutrition and HIV/AIDS (RACHNA) programme in the states of Chhattisgarh and Madhya Pradesh.
He holds a Post Graduate Diploma in Rural Development from Xavier Institute of Social Service, Ranchi and a Bachelor degree in Political Science from the Banaras Hindu University.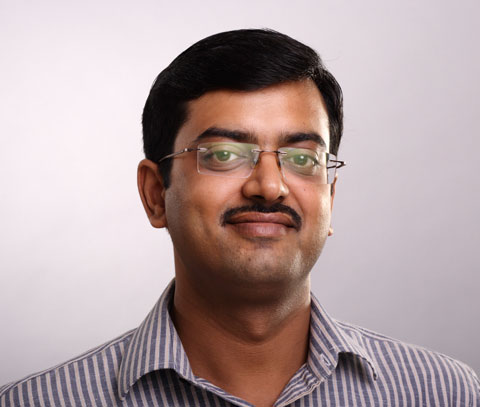 Gagan Singhal
Manager, Administration, Delhi
Gagan Singhal is an administration professional and holding Master's Degree in Commerce. He has completed his Post Graduate Diploma in Business Administration with specialization in Human Resource Management. He has a rich working experience in the field of office administration and management including good understanding of IT systems for offices. Prior to joining PFI, he worked as Coordinator – Administration & IT at WaterAid India; as Correspondent Administration & Publication at Rotary International South Asia Office and as Administrative Assistant at National Polio Surveillance Project of World Health Organization. In all, he is having more than 16 years of working experience during which period he has developed a good understanding of the non-profit sector and is accustomed to working in a multi-cultural organisation environment.
The Advisory Council provides guidance and advises on Population Foundation of India's work and programmes.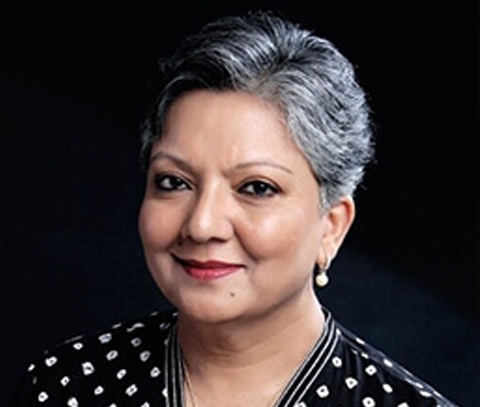 Ms Srilatha Batliwala
Chairperson, Advisory Council
Ms Srilatha Batliwala, a social activist, advocate of women's rights, scholar, and author of many books on empowerment of women is from Bengaluru. She graduated from the Tata Institute of Social Sciences, Mumbai with a Master of Arts degree in Social Work. She has been engaged in promoting the feminist movement, building leadership qualities in women, monitoring and assessing gender sensitive issues, and creating a pool of women activists. She was instrumental in establishing four institutions and two grassroots-level feminist campaigns.
Ms Batliwala has worked for various international institutions, such as the Ford Foundation in New York, the Hauser Center for Nonprofit Organizations at Harvard University and has been Chair of the Board of the Women's Environment and Development Organization (WEDO). Ms Batliwala is actively involved in many organisations dealing with women's rights – she is Scholar Associate with the Association for Women's Rights in Development (AWID), Co-Chair of the board of 'Gender at Work' (a global network of women), and member of the board of Samudaya Nirman Sahayak and IT for Change (SPARC) in Mumbai, founded in 1984 to facilitate urban poor to take part in development works of the community. She has many publications to her credit and is a Fellow, Women's Policy Research, and Advocacy at the National Institute of Advanced Studies in Bengaluru.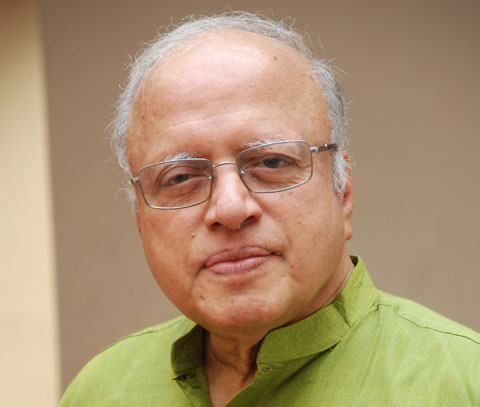 Professor M S Swaminathan
Chairman Emeritus
Professor MS Swaminathan is Chief Mentor of MS Swaminathan Research Foundation. A plant geneticist by training, Professor Swaminathan's contributions to agricultural renaissance in India have him being referred to as the leader of the green revolution movement and sustainable food security. He has served as Chairman of the UN Science Advisory Committee, as Independent Chairman of the FAO Council, as President of the International Union for the Conservation of Nature and Natural Resources, and as President of the Pugwash Conferences on Science and World Affairs.
The International Association of Women and Development conferred on him the first international award for significant contributions to promoting knowledge, skill, and technological empowerment of women in agriculture and for mainstreaming gender considerations in agriculture and rural development. Professor Swaminathan was awarded the Ramon Magsaysay Award for Community Leadership in 1971, the Albert Einstein World Science Award in 1986, and the first World Food Prize in 1987.
Professor Swaminathan is a Fellow of many of leading scientific academies and has received over 75 Honorary Doctorates from universities around the world.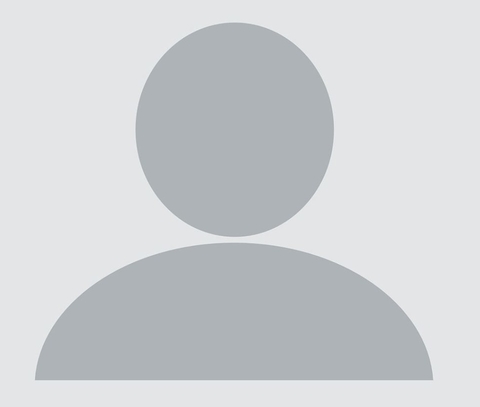 Dr Vikas Amte
Dr Vikas Amte, medical doctor and social worker, heads the Maharogi Sewa Samiti, Warora, (MSS) a pioneering institution and an apex non-governmental referral centre for people afflicted with leprosy. The organisation is headquartered at Anandwan in Chandrapur district of Maharashtra. MSS was established in 1949 by his father, Muralidhar Devidas alias Baba Amte with the basic objective of treating and rehabilitating leprosy patients and giving them a life with dignity and self-respect through productive work.
Dr Amte is an innovative scientist by knowledge, a creative researcher by need, a developed environmental entrepreneur by trade, a liberated management executive by profession, a genuine financier by intelligence, a sincere social worker by roots, and a learned physician by education. He would have liked to become an engineer, but seeing the need for a doctor at Anandwan, he studied medicine.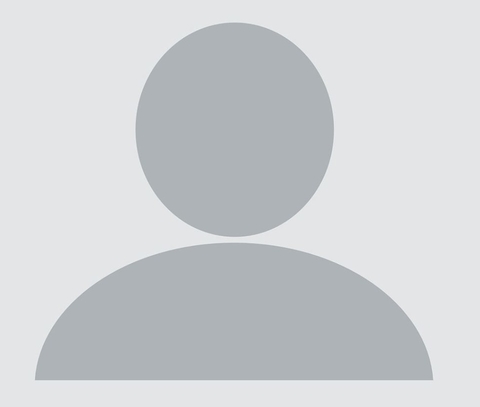 Dr Raman Kataria
Dr Raman Kataria is a founding member of Jan Swasthya Sahyog (JSS – People's Health Group). JSS works in providing and developing low-cost and effective health programmes in rural India. A paediatric surgeon from All India Institute of Medical Sciences (AIIMS), a premier medical institute in India, Dr Kataria and five other doctors from AIIMS relocated to serve in the remote villages of Chhattisgarh in 1996. With a deep understanding of the social determinants of health, recognising that people everywhere have complicated health needs, JSS reaches out to 225 remote villages through its community health workers and sub-centres. Today JSS has become a resource centre for government and NGOs working on public health in India.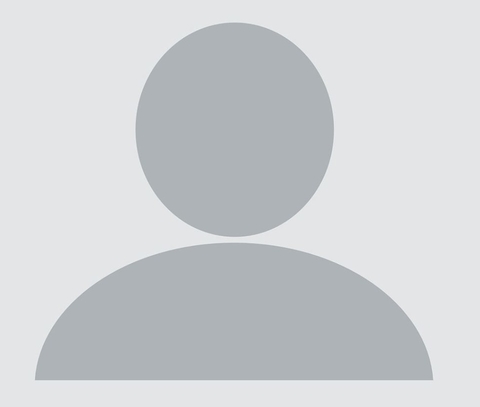 Dr Meenakshi Gopinath
Dr Meenakshi Gopinath is an Indian educationist, political scientist, writer and a former principal of Lady Shri Ram College (LSR), New Delhi. She is the founder and incumbent director of the Women in Security Conflict Management and Peace (WISCOMP), a non-governmental organisation promoting peace and socio-political leadership among the women of South Asia and a former member of the National Security Advisory Board, the first woman to serve the Government of India agency.
Dr Gopinath has served as a member of the selection panel of the Lokpal, a legal body which has jurisdiction over legislators and government officials of India. The Government of India awarded her the Padma Shri in 2007, for her contributions to the Indian educational sector. Dr Gopinath did her graduate studies (BA honours in political science) at LSR, her master's from Massachusetts University and doctoral degree from the University of Delhi. Earning a Fulbright Scholarship, she did post-doctoral research at Georgetown University. She started her career as a member of faculty at Jawaharlal Nehru University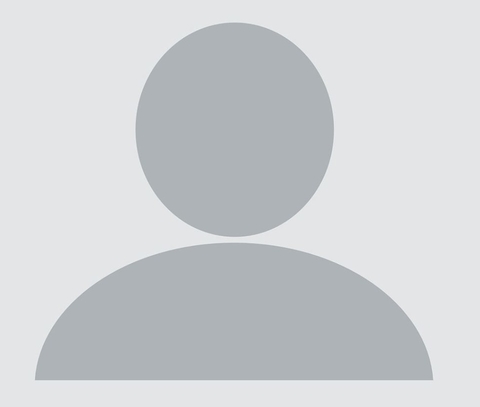 Dr Rajani Ved
Dr Rajani Ved is currently the Executive Director of the National Health Systems Resource Centre (NHSRC), which provides technical support to the National Health Mission. She has worked for over 25 years with grassroots NGOs, governments, donors and private foundations in programme implementation, evaluation, research and policy formulation in women and children's health and nutrition. She has worked on strengthening convergence between women's empowerment and reproductive health among self-help groups. Dr Ved is actively involved in analysis, documentation and scaling up of innovations led by NGO and government health systems and has conducted seminars and workshops for scaling up training.
Population Foundation of India's Governing Board manages the governing function of the organisation, providing direction and oversight on different organisational issues. The Board is entrusted with the highest approving authority.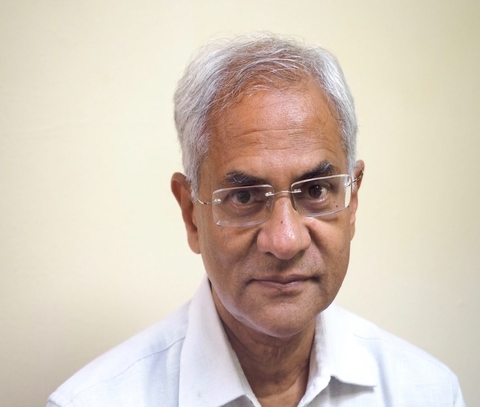 Mr Keshav Desiraju
Chairperson
Mr Keshav Desiraju has recently retired from a career with the Indian Administrative Service and in 2013 was Secretary, Health & Family Welfare to the Government of India. He continues to remain engaged with issues in public health, particularly mental illness and mental health, primary health care and community health, and serves on the board of several non-profit organisations in the sector.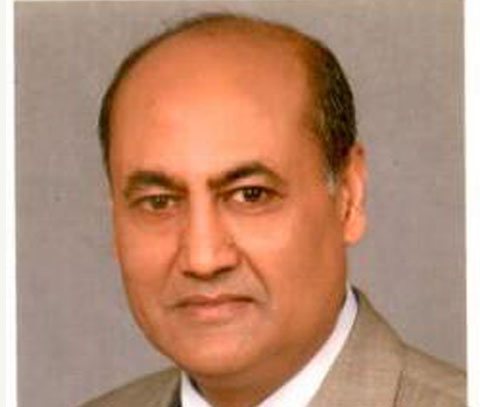 Mr Rajya Vardhan Kanoria
Vice Chairperson
Mr R V Kanoria is the Chairman & Managing Director of Kanoria Chemicals & Industries Ltd.  He has been President, Federation of Indian Chambers of Commerce and Industry (FICCI) and has chaired the Confederation of Indian Textile Industry and the Commission on Trade and Investment Policy of the International Chamber of Commerce (ICC), Paris.
Mr Kanoria is the past Trustee of Operation Smile in India. He received the Swiss Ambassador's Award for Leadership and Business Ethics in 2013, and has also been bestowed with the Distinction of Commander of the Order of Leopold II by the King of Belgium for his contribution to the development of business ties between India and Belgium.
He holds an MBA from IMD, Switzerland and has several articles to his credit.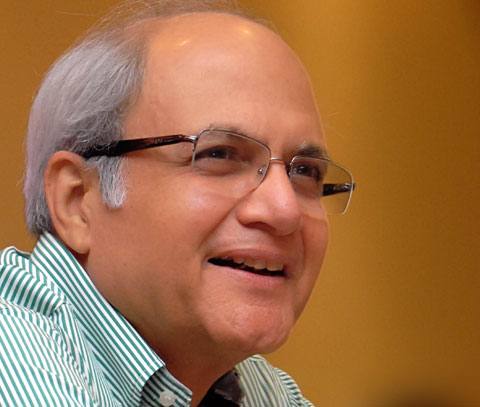 Dr Ajai Chowdhry
One of the six founder members of HCL, Dr Ajai Chowdhry is currently Chairman of the Board of Governors of Indian Institute of Technology (IIT) Patna. He has been driving a vision of 'IT for the masses' and been part of several government committees working towards this goal. He is a Padma Bhushan awardee for his consistent contribution in building the IT industry of the nation, besides several accolades received for his key role in championing the cause of the domestic Indian IT market.
Dr Chowdhry has been conferred with Honoris Causa Doctorate of Science by IIT Roorkee and was also awarded a Honoris Causa (D. Sc.) by IIIT Jabalpur in recognition of his significant contribution to the Indian IT industry. Gifted with a pedant sense of entrepreneurship, he is presently the Board Member of the incubation centre at Indian Angel Network and IIT Delhi.
Dr Chowdhry has served as a member of the Advisory Council of Population Foundation of India and has guided the organisation in designing the transmedia serial, Main Kuch Bhi Kar Sakti Hoon.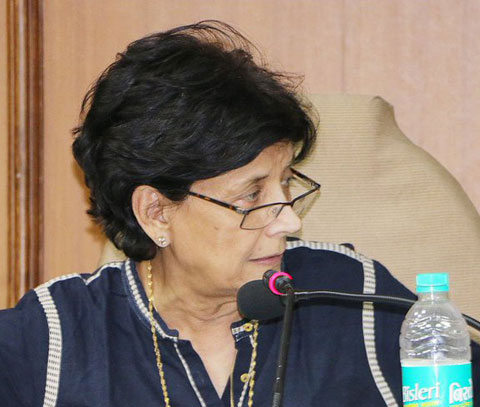 Ms Maja Daruwala
Ms Maja Daruwala has been the Executive Director of the Commonwealth Human Rights Initiative (CHRI), an international non-governmental organisation headquartered in New Delhi with offices in London, UK and Accra, Ghana.
Ms Daruwala sits on several charitable boards in India and abroad, including NAMATI, International Record Management Trust, and Chair in Multiple Action Research Group (MARG) New Delhi, and Public Affairs Centre (PAC) Bangalore. She believes the only way to be optimistic about the future is to invent it!
A barrister by training, Ms Daruwala has conceptualised and edited reports targeted at the Commonwealth Heads of Government on poverty, the right to information, and police accountability. She continues to produce a body of journalistic work, including a television documentary on prisoners and rights and governance issues in the region.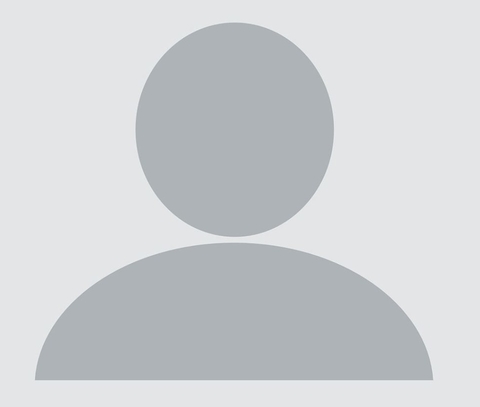 Dr Syeda S Hameed
Dr Syeda S Hameed is a former member of the Planning Commission, Government of India. She is the Chairperson of the Dalit Foundation and the Faiz Centre, India, and the founder trustee of Women's Initiative for Peace in South Asia and the Centre for Dialogue and Reconciliation. She has been the Chancellor of Maulana Azad National Urdu University, Hyderabad and a founder member of the Muslim Women's Forum and South Asians for Human Rights.
Dr Hameed graduated from Delhi University. She holds a doctorate from the University of Alberta, Canada. She has taught at the University of Alberta and at the Lady Shri Ram College, New Delhi.
Among the books she has written is 'Beautiful Country: Stories from Another India'. Dr Hameed was awarded the Padma Shri in 2007.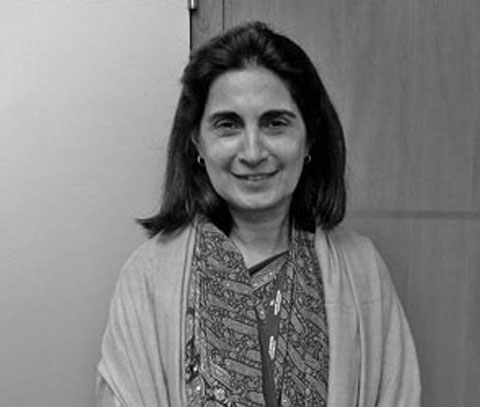 Dr Shireen Jejeebhoy
Dr Shireen Jejeebhoy has been working independently in the areas of adolescent health and development, gender based violence, and sexual and reproductive health and rights since April 2016.
Earlier, she was Senior Associate, Population Council, India (2002-March 2016); she led its work on young people, gender-based violence, and preventing unsafe abortion. She was responsible for conducting the Youth in India study, India's first sub-national study of youth, and trials assessing the feasibility of medication and surgical abortion provision by midlevel providers in India. During 1998-2002, Dr Jejeebhoy was Scientist in the Reproductive Health and Research Department, WHO (Geneva), focusing on adolescent health and development, quality of care, and other reproductive health issues.
Dr Jeejeebhoy served on the Council of the International Union for the Scientific Study of Population (IUSSP – 2010-2013), and the Council of the Asian Population Association (APA – 2009-2010), was a member of scientific groups and panels of both organisations, and participated in and/or played a key role in organising various IUSSP and APA conferences and seminars. She holds Ph.D. and M.A. degrees in demography from the University of Pennsylvania.