Population Foundation of India is a national non-government organisation (NGO), which promotes and advocates for the effective formulation and implementation of gender sensitive population, health and development strategies and policies. The organisation was founded in 1970 by a group of socially committed industrialists under the leadership of the late JRD Tata and Dr Bharat Ram. Population Foundation of India addresses population issues within the larger discourse of empowering women and men, so that they are able to make informed decisions related to their fertility, health and well-being. It works with the government, both at the national and state levels, and with NGOs, in the areas of family planning, reproductive and sexual health of adolescents, community action for health, scaling up of successful pilots and social and behaviour change communication. Population Foundation of India is guided by an eminent governing board and advisory council comprising of distinguished persons from civil society, the government and the private sector.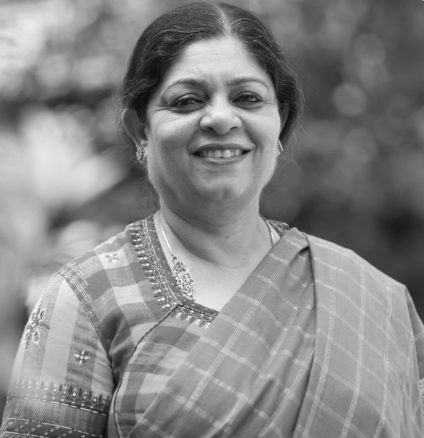 Poonam Muttreja - Executive Director
At Population Foundation of India, we firmly believe that family planning is a matter of women's rights and gender justice – of treating women with dignity.
50 Years of Population Foundation of India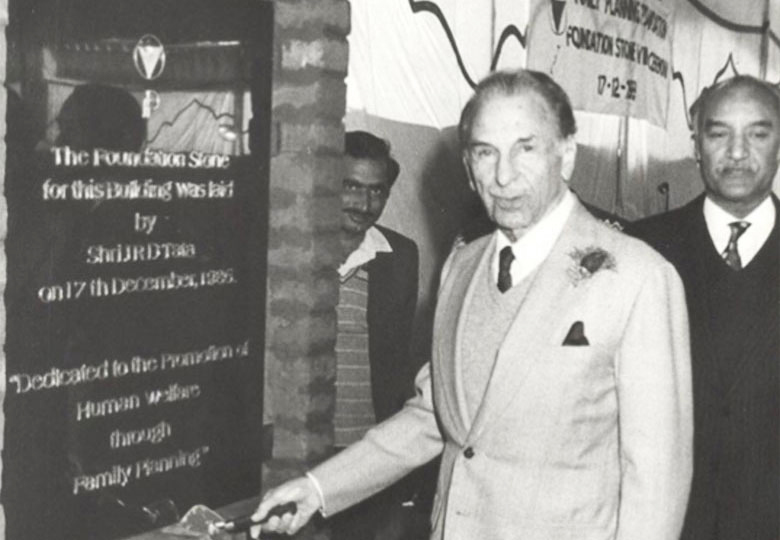 In the first decade, Family Planning Foundation (FPF), focused on research and building knowledge on India's changing demographics to support policymaking and programme planning. The organisation's objective was to promote family planning as a means of economic and social well-being of the family. Significant progress was made in biomedical research, with focus on contraception for women, and also men.
FPF used communication such as publications, seminars and films to engage with and inform policy makers and political leaders. In 1978, FPF produced a National Award-winning film 'Parvati' to highlight the benefits of family planning.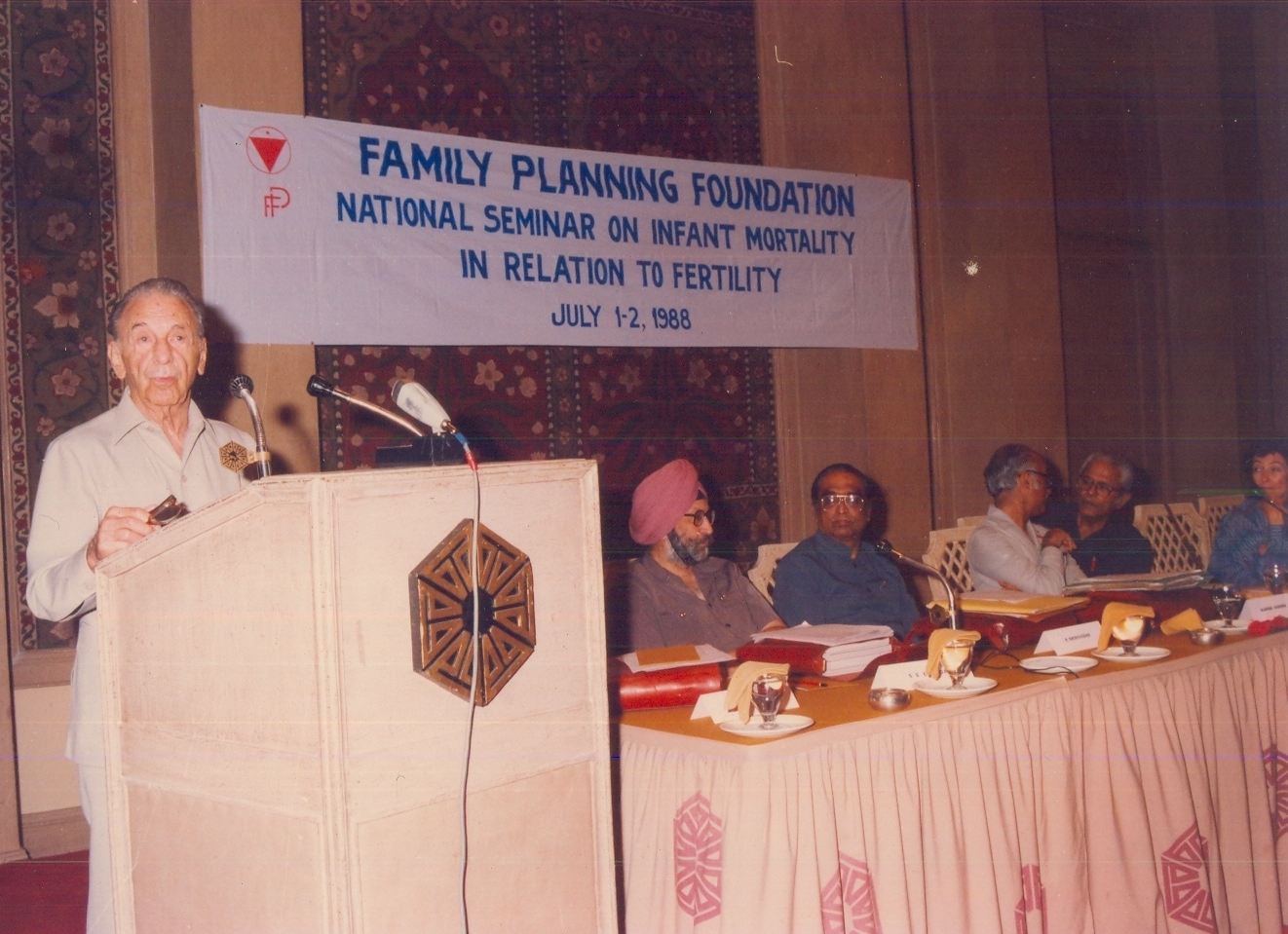 Family Planning Foundation brought attention towards an integrated approach to family planning – focusing on reducing infant and maternal mortality. Ensuring people's rights to sexual and reproductive health and choices were part of the new discourse.
The organisation continued to expand knowledge on family planning through a five-state diagnostic research study on population growth and development. Studies on implications of infant mortality on fertility rates, and a report on benefits of incentives were also commissioned.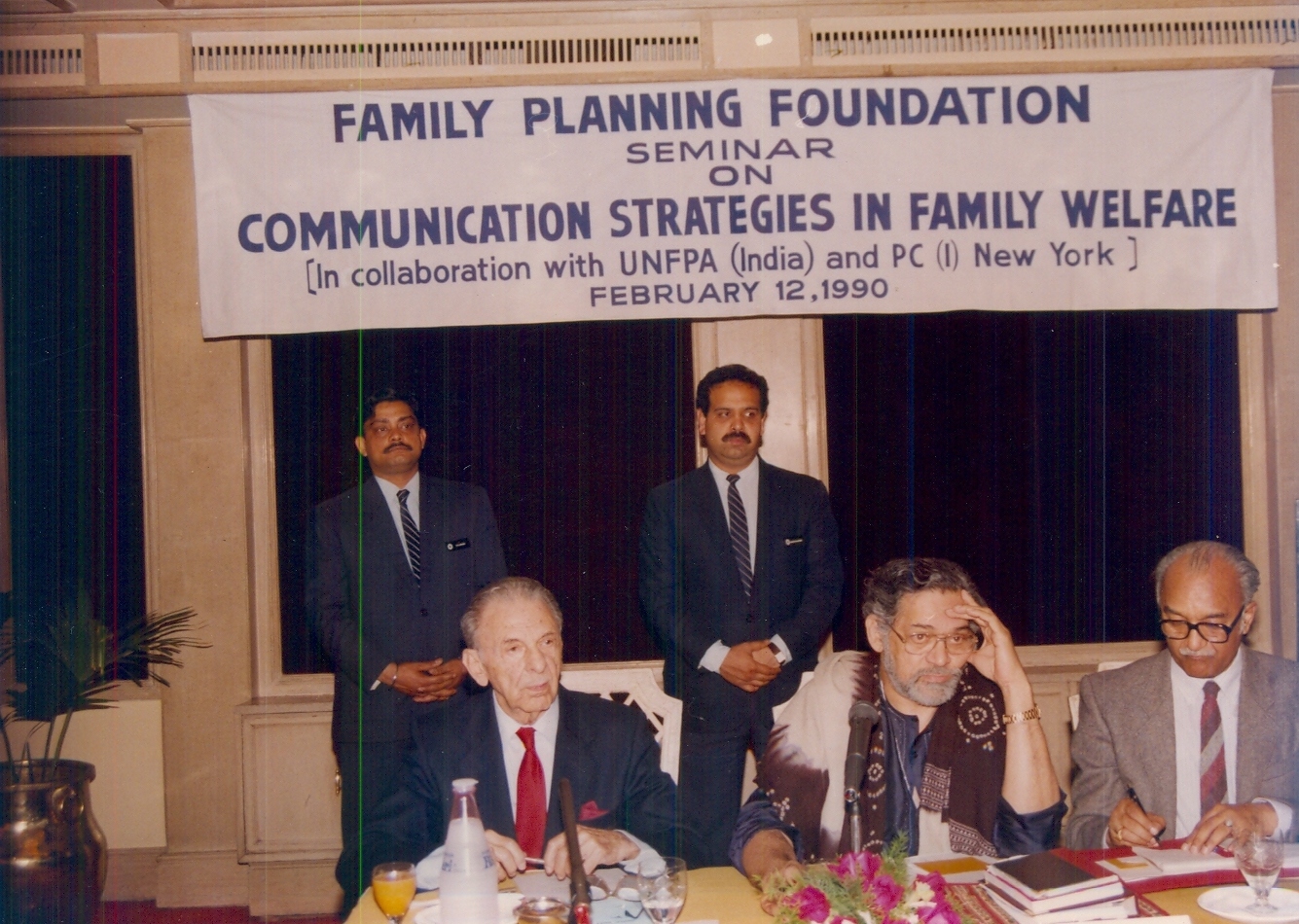 Family Planning Foundation became Population Foundation of India in 1993 in keeping with its changing mission, from supporting a reduction in population growth to actively championing improvement in quality of life for India's people.
JRD Tata, founder of Population Foundation of India was conferred the prestigious UN Population Award in 1992 in recognition of his work on the issue of population and development. The JRD Tata Memorial Awards and Oration was instituted in 1993 in memory of our founder. The Awards are given for the best performing states and districts in the field of reproductive health, while the Oration is a lecture series on population issues.
Population Foundation of India pushed for increasing allocations for population stabilisation, focusing on health and education, and a renewed look at India's north-eastern states. The organisation advocated a life cycle approach to family planning for sustainable social development. We were also responsible for training panchayat (village self-governance institution) representatives on issues of reproductive health and family planning.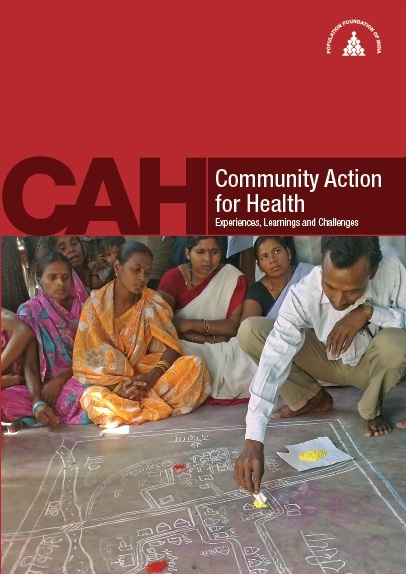 In the first decade of the 2000s, Population Foundation of India grew in its scope – there was increasing interface with the government and an expanded reach across the country. Population Foundation of India played a crucial role in the formulation of the national and state level population policies, especially in Madhya Pradesh and Uttar Pradesh.
In response to new realities, Population Foundation of India's work was expanded to include gender, HIV/AIDS, urban health and scaling up. In 2004, for the first time, the organisation moved to implementation in the district and lower levels through advocacy and communication on issues of missing girls, quality of care in reproductive health services and law, policy and rights. In 2005 the government set up the Advisory Group on Community Action (AGCA) to support and advise the Ministry of Health and Family Welfare (MoHFW) on community monitoring under the National Rural Health Mission. The secretariat of the AGCA was housed in PFI and continues to be so even today.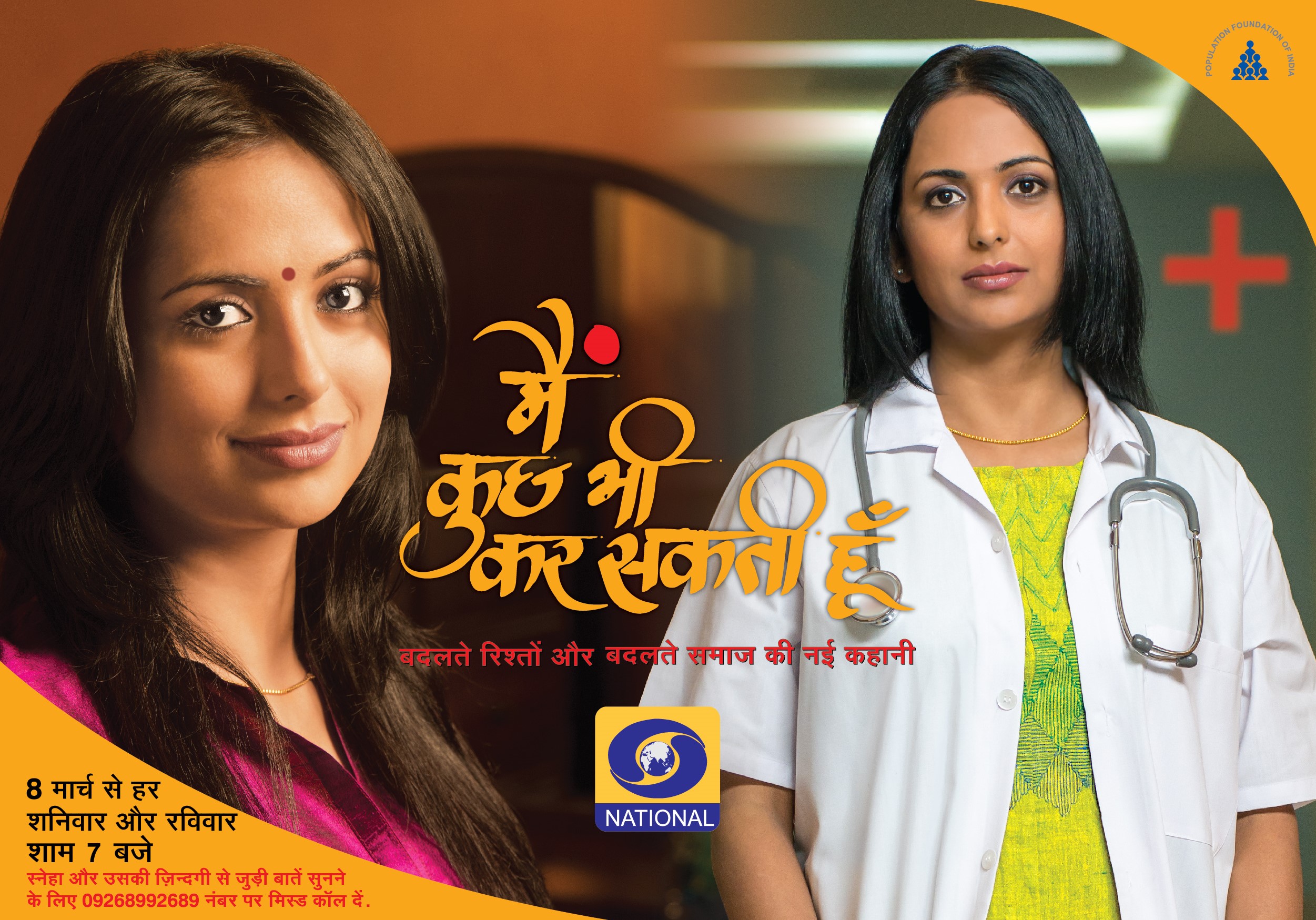 Family planning was now widely recognised as a function of overall social development, no longer limited only to population stabilisation. PFI began to address population issues within the larger discourse of health and rights of women.
Population Foundation of India's focused engagement with policymakers in the wake of the maternal deaths in Barwani in 2010 and sterilisation deaths in Bilaspur in 2014 also showcased its evidence-based advocacy. Population Foundation of India moved towards using new approaches like entertainment education and outreach with communities to further positively influence people, launching its flagship transmedia initiative Main Kuch Bhi Kar Sakti Hoon (MKBKSH – I, A Woman, Can Achieve Anything) in 2014.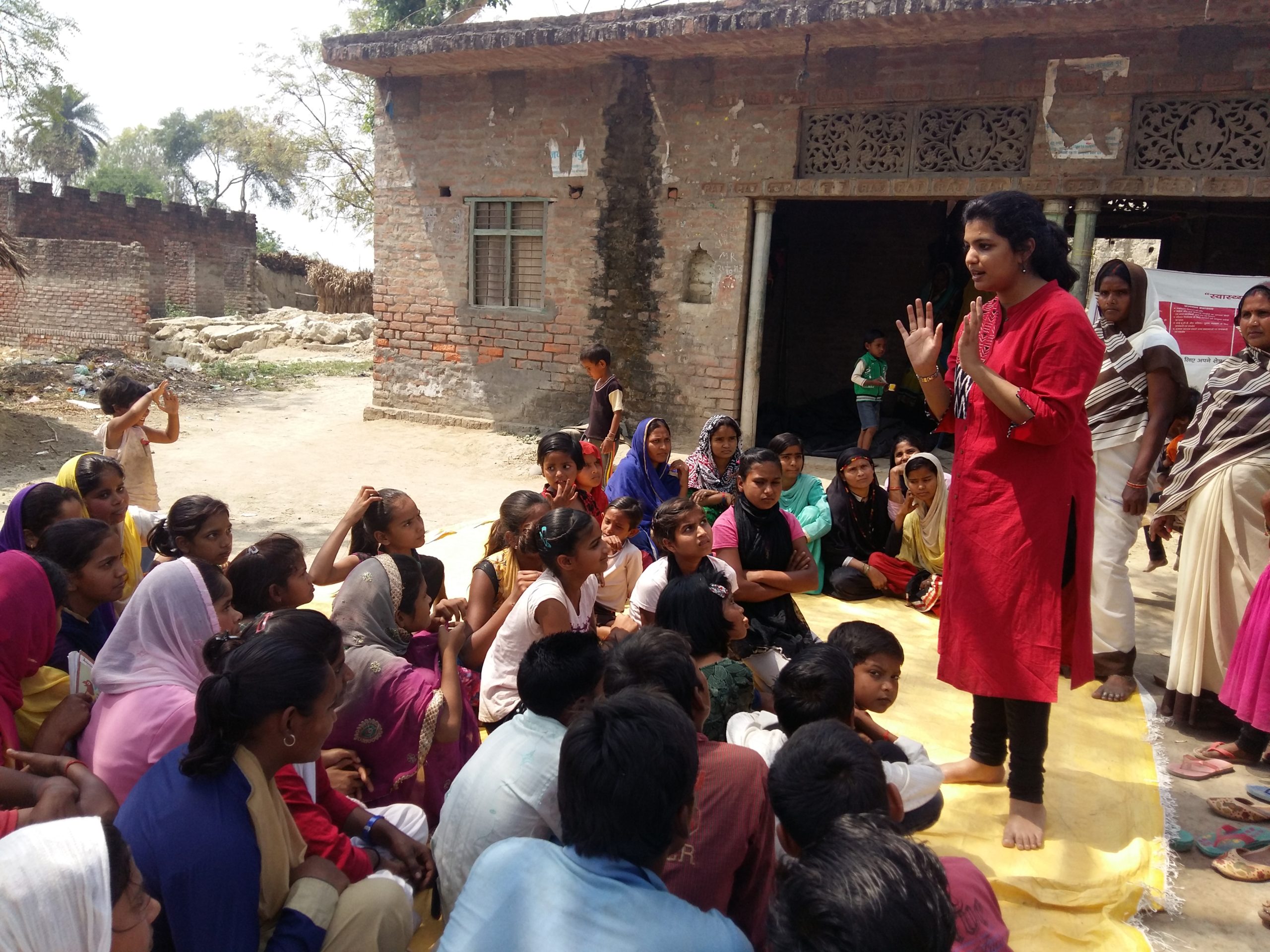 Today, Population Foundation of India works at the individual, social and policy level to create an enabling policy environment for girls and women to claim their rights, young people to be involved in demanding and supporting efficient and accountable governance, and informed policymakers. We work closely with national and state governments to support and strengthen our national plans and programmes.
There is a renewed focus on the needs and aspirations of young people, recognising that providing them with information to make correct decisions regarding their health and wellbeing is critical. The social and behaviour change communication programmes at Population Foundation of India use innovative technology, including an artificial intelligence-enabled chatbot, to reach young people and women in entertaining and informative ways.
Team

Advisory Council

Governing Board
Population Foundation of India has a young, dynamic team who work to create a positive impact on people's lives.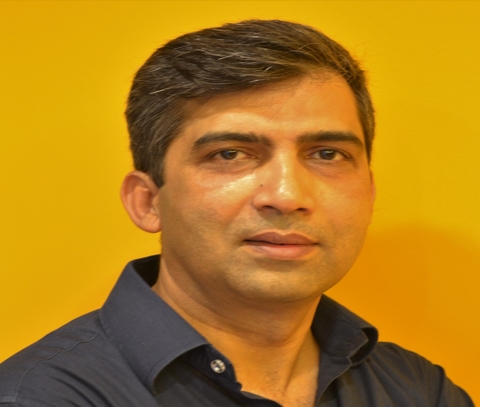 Irfan Khan
Associate Director, Family Planning, Delhi
Irfan Khan manages the Family Planning work at Population Foundation of India. He comes with over two decades of experience in the development sector and has worked in many areas including HIV, Sexual and Reproductive Health (SRH) and Urban Health. He is a firm believer in people's autonomy and right to choice. One of his most interesting assignments was setting up the Aam Aadmi Mohalla Clinics in 2016. He is stepping up for people by expanding contraceptive choices and changing the family planning discourse from commodity-centred to people-centred.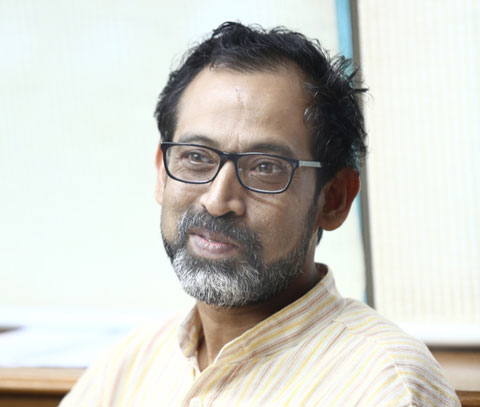 Bijit Roy
Associate Director, Community Action and Accountability, Delhi
Bijit Roy has over 20 years of experience in planning, implementation and management of large scale nutrition, maternal and child health and HIV/AIDS programmes.
At Population Foundation of India, Bijit leads community action and accountability vertical. as the Associate Director- Community Action and Accountability. Population Foundation of India hosts the Secretariat of the Advisory Group on Community Action (AGCA), a committee constituted by the Ministry of Health and Family Welfare (MoHFW) under the National Rural Health Mission (NRHM) to provide guidance and technical support to the state governments to strengthen and scale up community action processes initiatives, particularly related to accountability. The initiative covers 353 districts, 68 cities across 23 states of India. Bijit has previously worked at CARE in the Policy and Advocacy Unit at the India Country Office and managed implementation of the Reproductive and Child Health, Nutrition and HIV/AIDS (RACHNA) programme in the states of Chhattisgarh and Madhya Pradesh.
He holds a Post Graduate Diploma in Rural Development from Xavier Institute of Social Service, Ranchi and a Bachelor degree in Political Science from the Banaras Hindu University.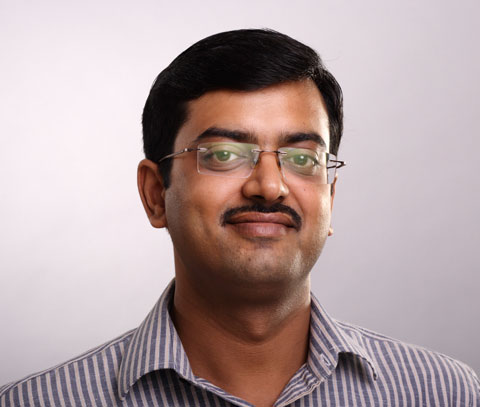 Gagan Singhal
Manager, Administration, Delhi
Gagan Singhal is an administration professional and holding Master's Degree in Commerce. He has completed his Post Graduate Diploma in Business Administration with specialization in Human Resource Management. He has rich working experience in the field of office administration and management including good understanding of IT systems for offices. Prior to joining Population Foundation, he worked as Coordinator – Administration & IT at WaterAid India; as Correspondent Administration & Publication at Rotary International South Asia Office and as Administrative Assistant at National Polio Surveillance Project of World Health Organization. In all, he is having more than 16 years of working experience during which period he has developed a good understanding of the non-profit sector and is accustomed to working in a multi-cultural organisation environment.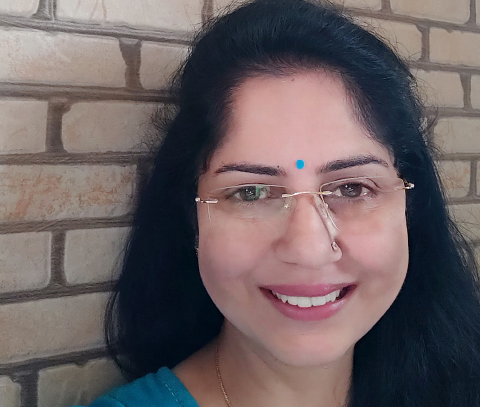 Shilpa Nair
State Head, UP
Shilpa Nair leads Population Foundation of India's work on Gender, Family Planning, Adolescent Sexual and Reproductive Health, Community Action and Behavior Change Communication in the State of Uttar Pradesh. She works closely with government, policymakers, media, NGOs, civil society networks and communities to highlight, prioritize and improve the health and wellbeing of women, children and adolescents. In a career spanning over two and half decades, Shilpa has led the implementation of several large-scale projects providing technical assistance to government institutions, strengthening civil society, mobilizing communities, building champions and catalyzing on-ground implementation of health interventions and services. A member of key consultative forums of the Government of Uttar Pradesh, prior to joining Population Foundation, Shilpa has held leadership roles with Global Health Strategies (GHS), Family Health International (FHI 360), CARE International, Program for Appropriate Technologies In Health (PATH), State Innovations in Family Planning Services Project Agency (SIFPSA) and Family Planning Association of India in projects funded by the US Agency for International Development (USAID), Bill & Melinda Gates Foundation and the International Planned Parenthood Federation (IPPF).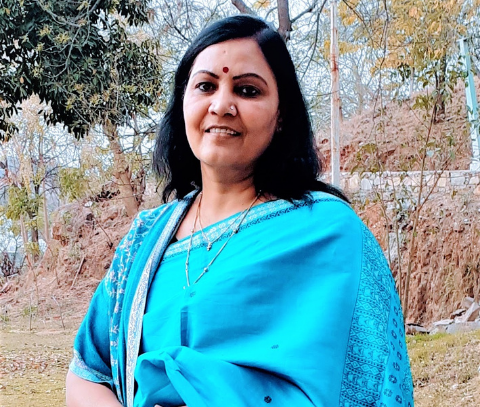 Priyamvada Singh
State Head, Rajasthan
Priyamvada is a development professional with over three decades of experience in education, health, gender, women's empowerment and rights. She has implemented large-scale innovative programmes for marginalized populations while engaging with the government at the state and national levels. She has a Ph.D. in social sciences from the University of Rajasthan and an MBA (general management) from Delta International University, USA. She is also a registered Advocate with Rajasthan High Court. She has received several awards, including one at the 'Every Footstep Counts Film Competition-2016' at the International AIDS Conference in South Africa.
She has worked for reputed organizations such as the Center for Global Public Health (CGPH),  the University of Manitoba (UM), CARE-India, and Lok Jumbish. She has authored /co-authored a range of publications on HIV-AIDS and education and Life- Skills issues.  Before joining Population Foundation of India, she was with IPE Global as an Advisor- Policy and Outreach for their CIFF-funded projects in Rajasthan.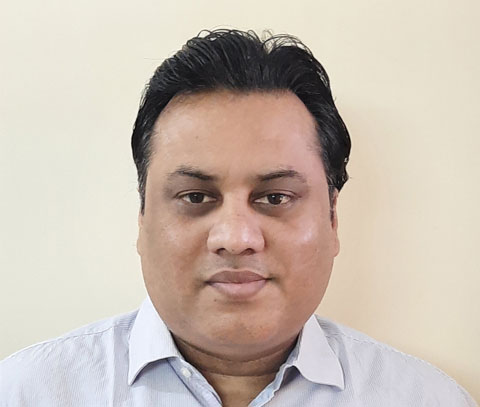 Rishu Prakash
Senior State Programme Manager, Bihar
Rishu Prakash is Senior State Program Manager based at Patna and leading Population Foundation of India in Bihar state. He is responsible for overall management of projects in Bihar. He has more than 12 years of work experience in Programme Management, Strategic Planning, Policy Advocacy, Communication and Capacity Building in the field of Reproductive Health, HIV/AIDS, Nutrition, and Gender. Rishu holds a Post Graduate degree in Health & Hospital Management and Rural Development and has experience of working with both national and international organizations in different states of India. Rishu is stepping up for people through community engagement and system strengthening.
The Advisory Council provides guidance and advises on Population Foundation of India's work and programmes.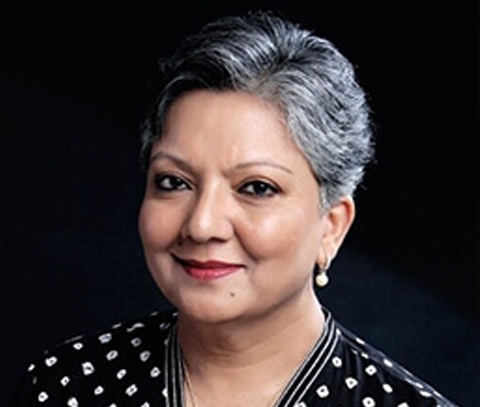 Ms Srilatha Batliwala
Chairperson, Advisory Council
Ms Srilatha Batliwala, a social activist, advocate of women's rights, scholar, and author of many books on empowerment of women is from Bengaluru. She graduated from the Tata Institute of Social Sciences, Mumbai with a Master of Arts degree in Social Work. She has been engaged in promoting the feminist movement, building leadership qualities in women, monitoring and assessing gender sensitive issues, and creating a pool of women activists. She was instrumental in establishing four institutions and two grassroots-level feminist campaigns.
Ms Batliwala has worked for various international institutions, such as the Ford Foundation in New York, the Hauser Center for Nonprofit Organizations at Harvard University and has been Chair of the Board of the Women's Environment and Development Organization (WEDO). Ms Batliwala is actively involved in many organisations dealing with women's rights – she is Scholar Associate with the Association for Women's Rights in Development (AWID), Co-Chair of the board of 'Gender at Work' (a global network of women), and member of the board of Samudaya Nirman Sahayak and IT for Change (SPARC) in Mumbai, founded in 1984 to facilitate urban poor to take part in development works of the community. She has many publications to her credit and is a Fellow, Women's Policy Research, and Advocacy at the National Institute of Advanced Studies in Bengaluru.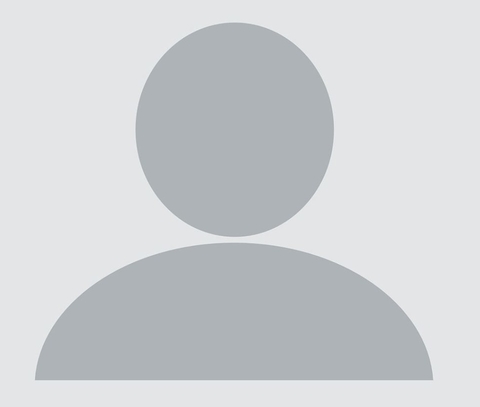 Dr Leela Visaria
Dr Leela Visaria is Honorary Professor and former Director, Gujarat Institute of Development Research, Ahmedabad. A Princeton University-trained demographer, her research interests include historical demography as well as field-based studies on health, family planning, education, and demographic transition. She has authored several peer-reviewed articles and has co-authored and/or edited six books including Twenty-first Century India: Population, Economy, Human Development and the Environment (2004) and Abortion in India: Ground Realities (2007). Between 1994 and 2008, she served as a coordinator of HealthWatch, a network of non-governmental organisations (NGOs) and researchers that engaged in dialogue with policymakers, donors, researchers and activists on gender sensitive population and health policy issues. In March 2008, she was awarded a two-year national professorship by the Indian Council for Social Science Research, a parent body of all social science research institutes in India. She was the first President-elect of the Asian Population Association (2009–10).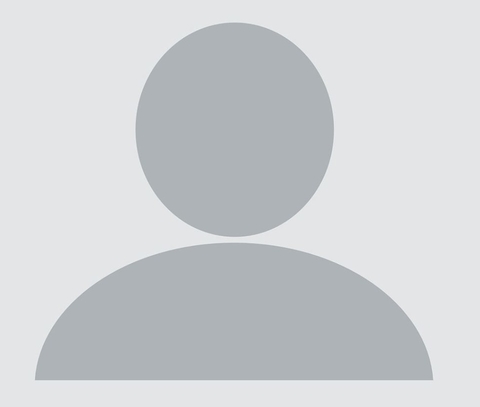 Dr Saroj Pachauri
Dr Saroj Pachauri, MD, PhD, DPH is a Population Council Distinguished Scholar. She joined the Population Council in 1995 as Regional Director, South and East Asia, and established the Council's regional office in New Delhi. Prior to joining the Council, Dr Pachauri worked with the Ford Foundation, where she developed the Foundation's child survival and reproductive health programmes. She initiated work on HIV and AIDS when there was little acknowledgement of the problem in India and no government programme was in place. From 1971 to 1983, Dr Pachauri worked with Family Health International and conducted research on international health issues, especially clinical trials on fertility control technologies.
She has published extensively on family planning, maternal and child health, sexual and reproductive health, HIV/AIDS, adolescents, and reproductive tract infections, played a major role in influencing policy and been a board member of numerous national and international organisations. An awardee of the Grant's Gold Medal at the University of Calcutta, Dr Pachauri specialised in community medicine.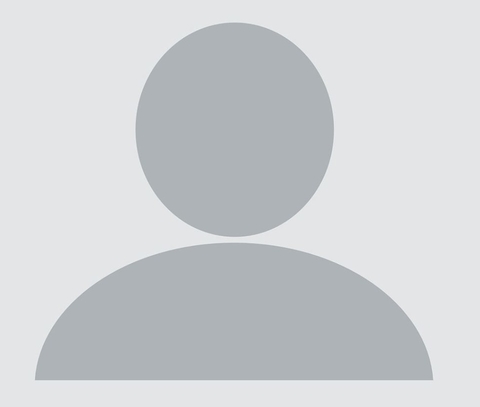 Professor Suneeta Mittal
Professor Suneeta Mittal is a renowned name in the field of Obstetrics and Gynaecology, having a wide experience of more than 37 years. Currently Director and Head of Department (HoD), Fortis Memorial Research Institute, Gurgaon, she has done pathbreaking national and international research in women's health, leading to the introduction of emergency contraception and medical abortion in India. She has been the Professor and Head, Department of Obstetrics and Gynaecology at the prestigious All India Institute of Medical Science (AIIMS), New Delhi and worked with the Ministry of Health and Family Welfare of Government of India, the World Bank, the United Nations Population Fund (UNFPA), World Health Organization (WHO), Swedish International Development Agency (SIDA) and the National Institute of Health and Family Welfare (NIHFW). Her areas of expertise are infertility, Endocrinological Disorders, Adolescent Reproductive Health, Laparoscopic and Hysteroscopy surgeries and High-Risk Pregnancies.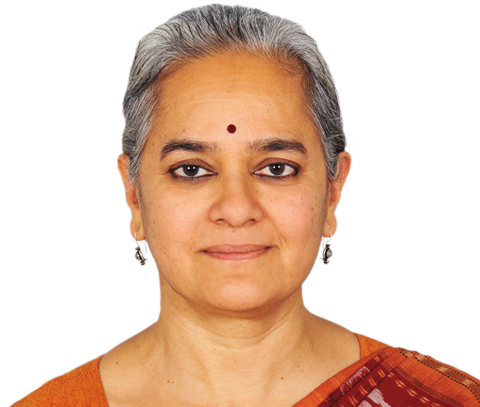 Dr Mirai Chatterjee
Dr Mirai Chatterjee is an Indian social worker who works at the Self-Employed Women's Association, SEWA in Ahmedabad. She was appointed a member of National Advisory Council in 2010.
Dr Chatterjee is the Director of Social Security at SEWA. She is responsible for SEWA's Health Care, Child Care and Insurance programmes. She is currently Chairperson of the National Insurance VimoSEWA Cooperative Ltd and of LokSwasthya health cooperative, both promoted by SEWA. She joined SEWA in 1984 and was its General Secretary after its Founder, Ela Bhatt. Dr Chatterjee has served on the Boards of several organisations in India, including the Friends of Women's World Banking (FWWB), and the Public Health Foundation of India (PHFI). She was advisor to the National Commission for Enterprises in the Unorganised Sector and is in the Advisory Group of the National Rural Health Mission. She was also a Commissioner in the World Health Organization's Commission on the Social Determinants of Health.
Dr Chatterjee has a B.A. from Harvard University in History and Science and a Masters from Johns Hopkins Bloomberg School of Public Health, U.S.A.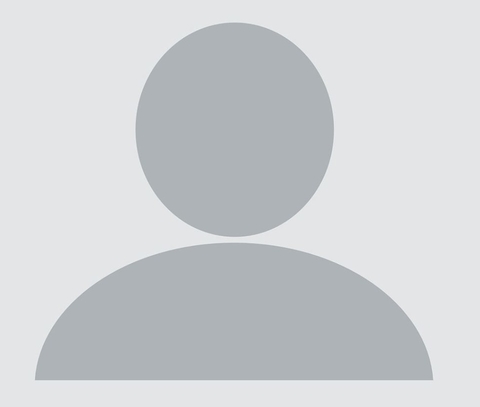 Mr Sanjoy Hazarika
Mr Sanjoy Hazarika is a human rights activist recognised internationally for designing and developing innovative strategies for inclusive health and governance. He is also a scholar, author, journalist and film maker, and currently the Director of Commonwealth Human Rights Initiative (CHRI). Prior to this, he was honorary research professor at the Centre for Policy Research. Mr Hazarika held the Dr Saifuddin Kitchlew Chair at Jamia Millia Islamia, New Delhi, where he also directed the Centre for North East Studies and Policy Research of which he is a founder. He has been a member of various academic organisations and official committees, including the Justice Jeevan Reddy Committee to Review the Armed Forces Special Powers Act (AFSPA), the Society of Indian Institute of Advanced Studies, Shimla, and the North East India Studies Programme at Jawaharlal Nehru University
Population Foundation of India's Governing Board manages the governing function of the organisation, providing direction and oversight on different organisational issues. The Board is entrusted with the highest approving authority.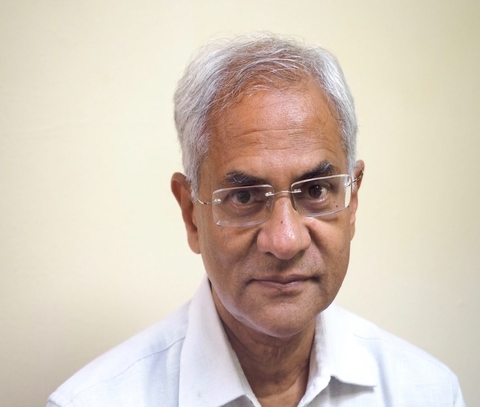 Late Keshav N Desiraju
Chairperson
Mr. Keshav Desiraju, was the former Secretary, Health & Family Welfare to the Government of India. He retired from a career with the Indian Administrative Service, however continued to remain engaged with issues in public health, particularly mental illness and mental health, primary health care and community health. Mr. Desiraju served on the board of several non-profit organisations in the sector.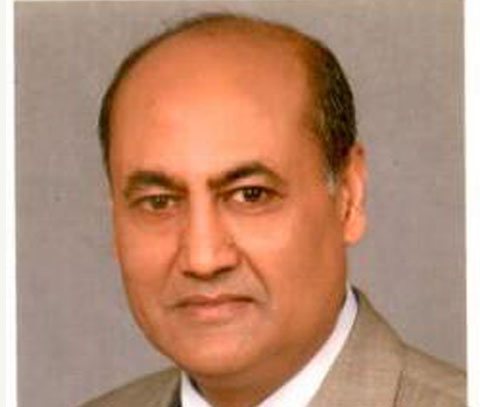 Mr Rajya Vardhan Kanoria
Vice Chairperson
Mr R V Kanoria is the Chairman & Managing Director of Kanoria Chemicals & Industries Ltd.  He has been President, Federation of Indian Chambers of Commerce and Industry (FICCI) and has chaired the Confederation of Indian Textile Industry and the Commission on Trade and Investment Policy of the International Chamber of Commerce (ICC), Paris.
Mr Kanoria is the past Trustee of Operation Smile in India. He received the Swiss Ambassador's Award for Leadership and Business Ethics in 2013, and has also been bestowed with the Distinction of Commander of the Order of Leopold II by the King of Belgium for his contribution to the development of business ties between India and Belgium.
He holds an MBA from IMD, Switzerland and has several articles to his credit.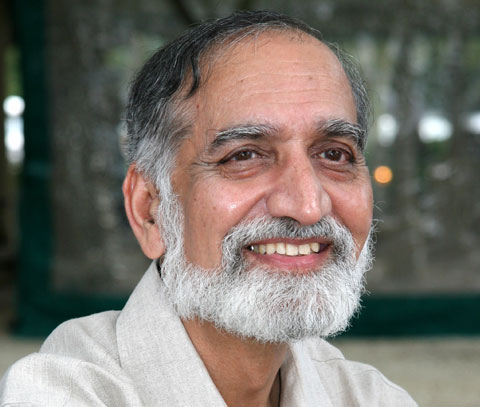 Mr Kiran Karnik
Board Member
Mr Kiran Karnik describes himself as a 'public un-intellectual', a non-academic with a strong interest in public policy and strategy. He is widely recognised for his work in the IT sector, as President NASSCOM from 2001 to 2008, and for helping to put Satyam Computers back on track – as Chairman of its government-appointed Board – after it suffered the biggest corporate fraud in India's history. He has been on many key government committees, including the Scientific Advisory Council to Prime Minister, and the National Innovation Council.
Before his last full-time job in NASSCOM, Mr Karnik was CEO of Discovery Communications India (1995-2001) and launched Discovery Channel and Animal Planet in India and South Asia. As Founder-Director of Consortium for Educational Communication (1991-95), he oversaw production and transmission of UGC's Countrywide Classroom TV programmes. Earlier, he spent over two decades in ISRO and was deeply involved in the use of space technology, especially for education and development, including the path-breaking Indo-US Satellite Instructional TV Experiment (SITE) and the Kheda TV project.
Mr Karnik is currently involved with a number of not-for-profit organisations in the fields of education and development, and is the honorary President of India Habitat Centre.  He was a Director on the Board of Reserve Bank of India till September 2015, and currently chairs the Board of Reserve Bank Information Technology Private Limited. He also serves as an Independent Director on the Boards of a few other companies. He has contributed to, authored and edited many books, including "The Coalition of Competitors", on NASSCOM and the IT industry. His latest book ("Crooked Minds") is on innovation. He has also been a regular contributor to major national dailies.
Mr Karnik has been conferred many awards, including the Padma Shri.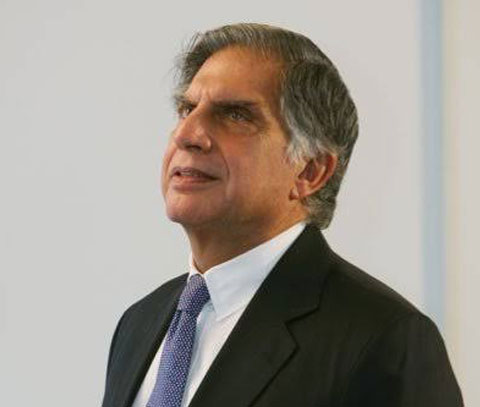 Mr Ratan N Tata
Board Member
Mr Ratan Tata is Chairman Emeritus of Tata Sons. He has a degree in architecture with structural engineering from Cornell University, and has completed the Advanced Management Program from Harvard Business School. He is a member of the Alpha Sigma Phi fraternity.
Under his stewardship, the Tata Group acquired many companies which turned Tata from a largely India-centric company into a global business. Mr Tata is a member of the Prime Minister's Council on Trade and Industry and is on the board of governors of the East-West Center, the advisory board of R&D's Center for Asia Pacific Policy and serves on the program board of the Bill & Melinda Gates Foundation's India AIDS initiative.
He has been honoured with the Padma Bhushan and the Padma Vibhushan, the country's highest honours. Rockefeller Foundation conferred him with the Lifetime Achievement Award and he has been also appointed Knight Commander of the Order of the British Empire.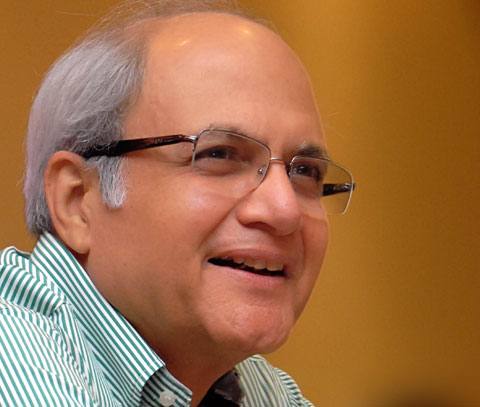 Dr Ajai Chowdhry
Board Member
One of the six founder members of HCL, Dr Ajai Chowdhry is currently Chairman of the Board of Governors of Indian Institute of Technology (IIT) Patna. He has been driving a vision of 'IT for the masses' and been part of several government committees working towards this goal. He is a Padma Bhushan awardee for his consistent contribution in building the IT industry of the nation, besides several accolades received for his key role in championing the cause of the domestic Indian IT market.
Dr Chowdhry has been conferred with Honoris Causa Doctorate of Science by IIT Roorkee and was also awarded a Honoris Causa (D. Sc.) by IIIT Jabalpur in recognition of his significant contribution to the Indian IT industry. Gifted with a pedant sense of entrepreneurship, he is presently the Board Member of the incubation centre at Indian Angel Network and IIT Delhi.
Dr Chowdhry has served as a member of the Advisory Council of Population Foundation of India and has guided the organisation in designing the transmedia serial, Main Kuch Bhi Kar Sakti Hoon.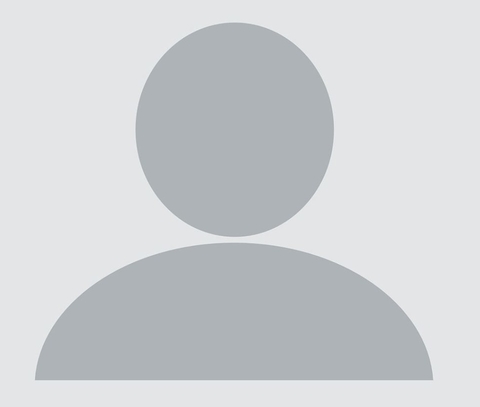 Dr Syeda S Hameed
Board Member
Dr Syeda S Hameed is a former member of the Planning Commission, Government of India. She is the Chairperson of the Dalit Foundation and the Faiz Centre, India, and the founder trustee of Women's Initiative for Peace in South Asia and the Centre for Dialogue and Reconciliation. She has been the Chancellor of Maulana Azad National Urdu University, Hyderabad and a founder member of the Muslim Women's Forum and South Asians for Human Rights.
Dr Hameed graduated from Delhi University. She holds a doctorate from the University of Alberta, Canada. She has taught at the University of Alberta and at the Lady Shri Ram College, New Delhi.
Among the books she has written is 'Beautiful Country: Stories from Another India'. Dr Hameed was awarded the Padma Shri in 2007.