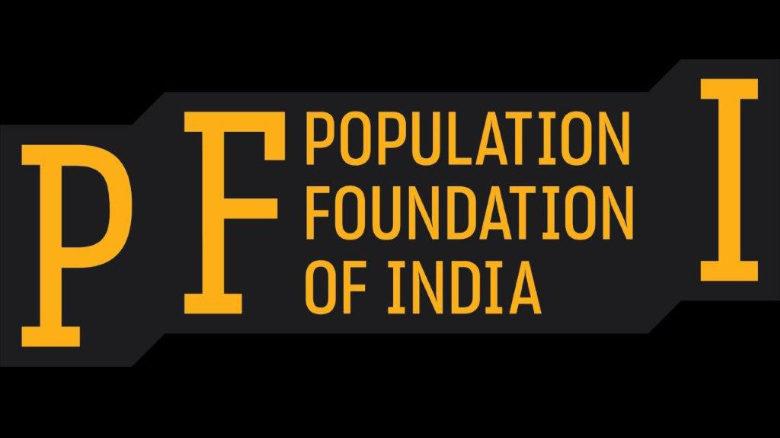 Population Foundation India | Press Statement
UNFPA State of the World's Population Report 2021
Population Foundation of India welcomes the UNFPA State of the World's Population Report (SWOP) 2021. This year's report focuses on the important issue of bodily autonomy and underscores the importance of each individual's right to make choices about our bodies. Globally, a quarter of women (aged 15 to 49) do not have the autonomy to say no to non-consensual sex with their husbands or partners, according to the latest SWOP report. In other words, the report states that pervasive gender inequality deters autonomous decision making.
While contraceptive and abortion-related services fare well, the absence of comprehensive sexuality education and lack of information about maternal or post-abortion care have impacted India's overall performance. The lack of comprehensive sexuality education means that women worldwide are often unaware of what constitutes consent and the measures they can take to safeguard their sexual and reproductive health. In India, newly married women were found to be unlikely to even refer to sex within their marriage, as forced, as it is viewed as their unavoidable duty.
India continues to struggle with a high incidence of early and forced marriages, as the practice has societal sanction. For young, teenage brides, taking informed decisions over their own health care can be challenging. Girls who were married early were reported to have less autonomy over planning their pregnancies and more likely to tolerate domestic violence. Added pressure in the form of husbands or marital families coercing women to have multiple pregnancies in order to give birth to more male children can lead to reproductive health complications. A study quoted in the UNFPA report also links reproductive coercion with gender-based violence.
Legally, India fares abysmally when it comes to regulations that guarantee full and equal access to women and men (over 15 years of age) to sexual and reproductive health care, information and education. India's high unmet need for family planning among all women – married or unmarried further highlights that women have little to no agency to plan their families and use a contraceptive of their choice.
"The report by UNFPA is a strong reminder of why we must continue fighting for the rights of every woman and every girl. We must equip them with the ability to assess when their autonomy is being encroached on and empower them to make their voices heard. We already know that the COVID-19 pandemic has heavily impacted maternal and child health outcomes. As the pandemic continues, the situation, if left unchecked, will continue to be grim. In order to ensure that we don't let years of progress get wasted, we must ensure that proactive steps are taken to ensure quality access to reproductive health care for all," said Poonam Muttreja, Executive Director of Population Foundation of India.
Population Foundation of India is a national non-government organisation (NGO), which promotes and advocates for the effective formulation and implementation of gender sensitive population, health and development strategies and policies. The organisation was founded in 1970 by a group of socially committed industrialists under the leadership of the late JRD Tata and Dr Bharat Ram. Population Foundation of India addresses population issues within the larger discourse of empowering women and men, so that they are able to make informed decisions related to their fertility, health and well-being. It works with the government, both at the national and state levels, and with NGOs, in the areas of family planning, reproductive and sexual health of adolescents, community action for health, scaling up of successful pilots and social and behaviour change communication. Population Foundation of India is guided by an eminent governing board and advisory council comprising of distinguished persons from civil society, the government and the private sector.
For more information, please contact: Priyasha Banerjie priyasha.banerjie@populationfoundation.in