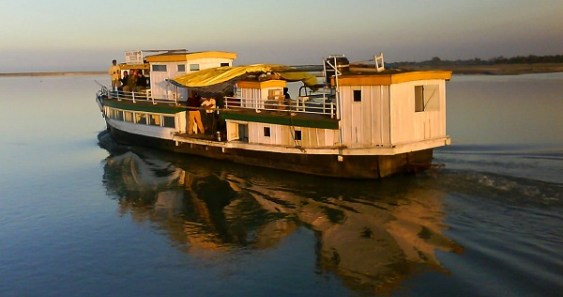 The Centre for North East Studies (C-NES) implemented an innovative Boat Clinic project in five districts of Assam from 2012 to 2015. The project extended comprehensive healthcare services through boat clinics to communities living on hundreds of inaccessible islands, called saporis, in the Brahmaputra river in Assam. These clinics delivered healthcare to people of different castes and indigenous groups, and promoted behavioural changes regarding reproductive health and contraceptive choices, especially among young couples.
The islands in the project districts lack basic infrastructure like schools, clinics, roads and electricity because of recurrent floods. The specially-designed boats with doctors, nurses, lab technicians, pharmacists and community workers reached more than six lakh people, pulling them out of a deadly cycle of maternal and infant mortality, disease and poverty. conceived and developed by C-NES, and manned by Evaluation of the project demonstrated acceptance of modern family planning methods by the people and improvement in their reproductive health. Evident increase in levels of awareness of women in char (riverine island) villages during the project also encouraged women to adopt family planning methods.
Availing routine, regular and special sessions of immunisation against vaccine-preventable diseases for children by currently married women through the project has reduced infant and child mortality. The proportion of children with full immunisation went up from 44 per cent before the project to 50 per cent at the end of it. The Boat Clinic Project has effectively changed the face of childhood in char villages by minimising and eliminating the risk of many serious infant and childhood illnesses.