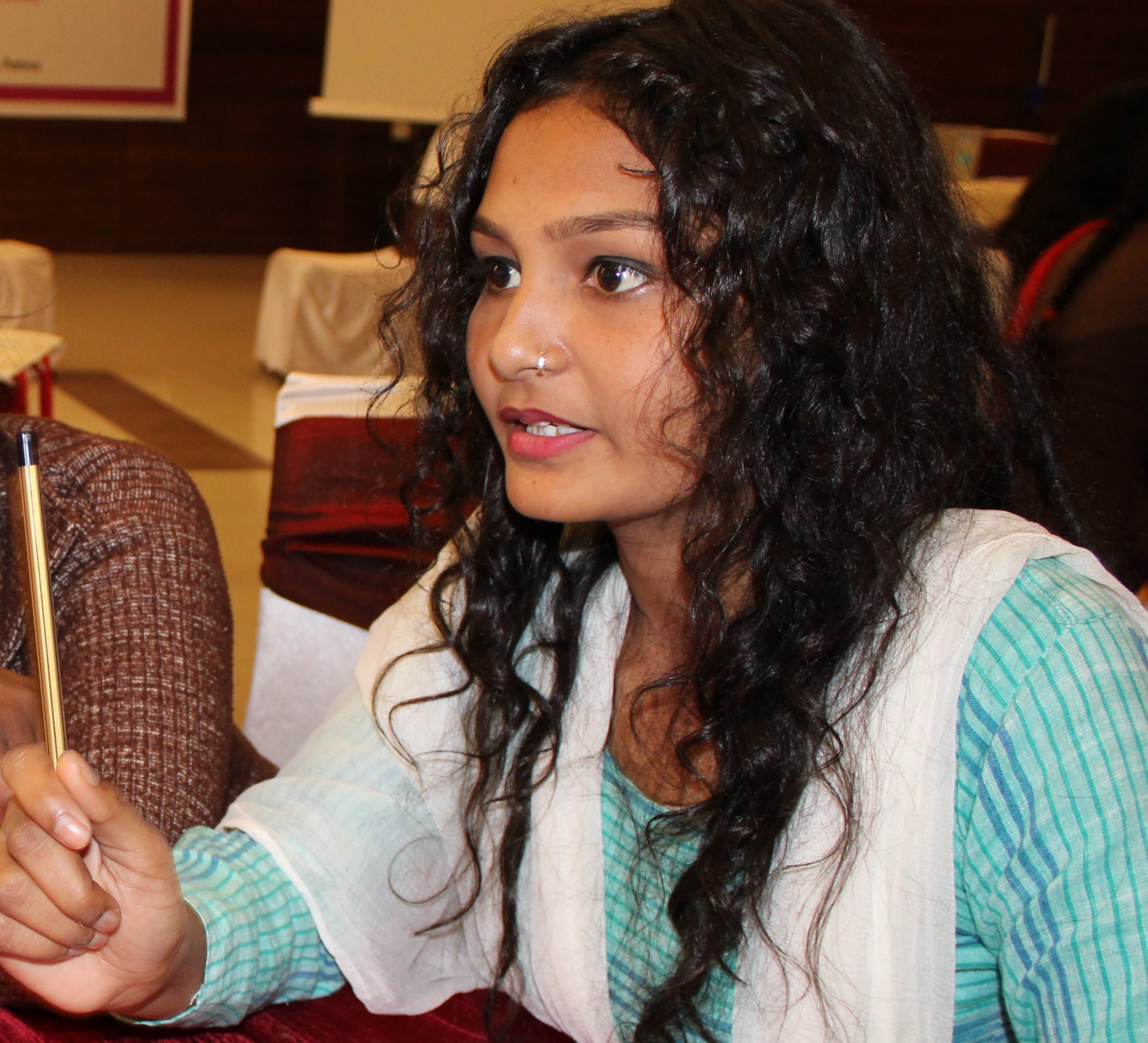 Mausam Kumari is a group leader of the Kishori Samooh (Adolescent Group) in Rajauli block of Nawada district of Bihar formed in 2016. She received an orientation on Adolescent Reproductive and Sexual Health (ARSH) issues and has been actively organising group meetings since its inception. Realizing the importance of menstrual hygiene and there are no supplies from the government, the adolescent group at Hardiya decided to collectively pool money to procure and distribute sanitary pads. In addition, she discussed with ANMs and ASHAs to distribute iron folic acid tablets and provide information on ARSH services to adolescents at the Village Health Sanitation and Nutrition Day (VHSND). However, these issues were not appropriately addressed. Similar issues emerged from other villages too, which necessitated a collective action. At the Jan Samwaad (Social Audit) organised at the Sub Divisional Hospital (SDH) Rajauli in September 2018, Mausam raised two issues
– lack of information/advice on puberty and adolescent health issues at VHSNDs and health facilities
– non-availability sanitary pads, especially for girls from the economically weaker groups.
The District Civil Surgeon who was part of the social audit panel directed the Deputy Superintendent and Block Health Manager to operationalise an adolescent health corner at the SDH Rajauli. In addition, a trained ANM was deputed to provide counseling services at the facility in November 2018. This is a small but a significant step towards health system change in Bihar, which is often oblivious considering the needs and priorities of adolescents, especially for girls.