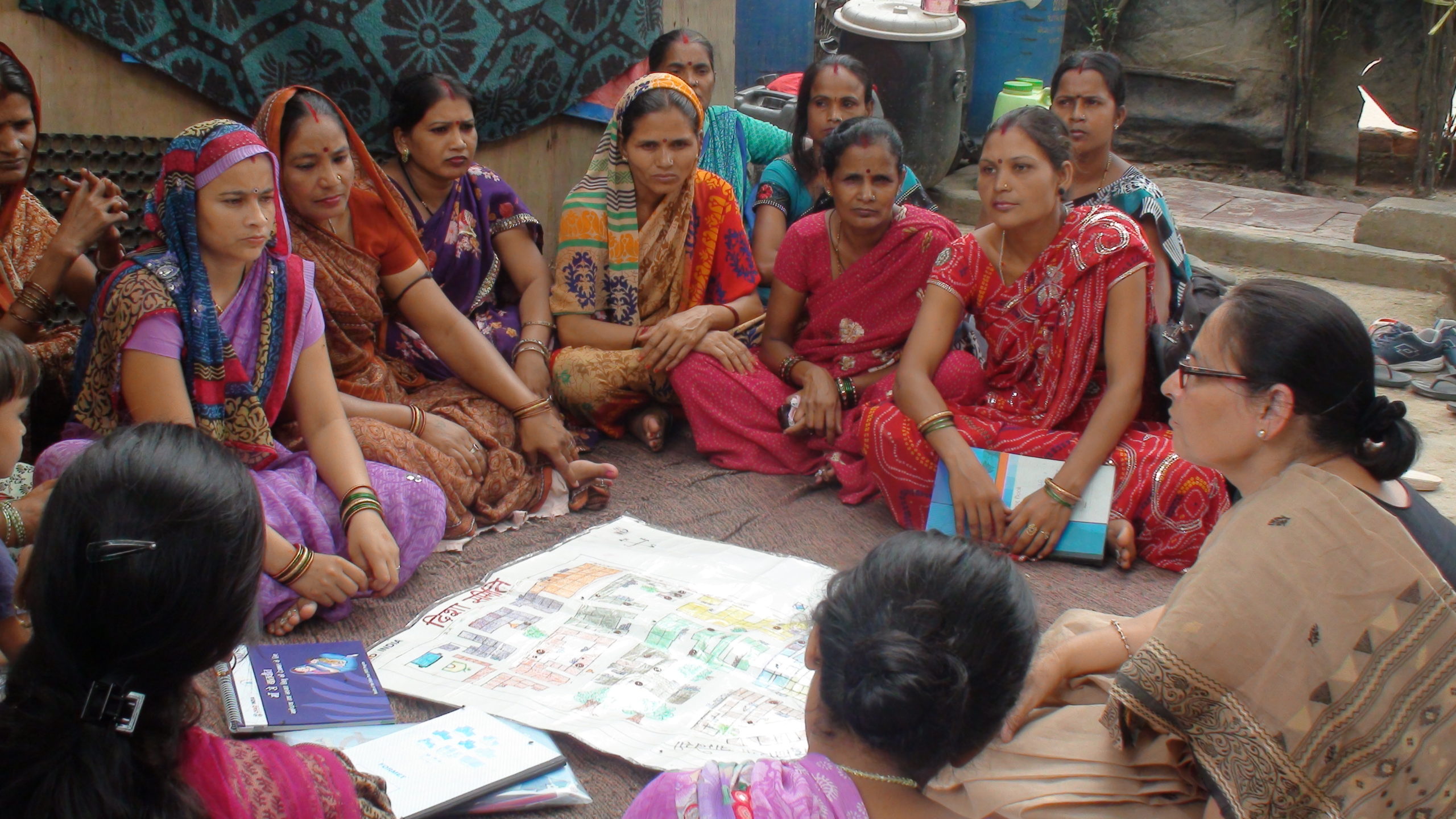 With support from Population Foundation of India, Agragami India implemented the Khushali project in the urban slum of Madanpur Khader in Delhi from 2013 to 2019. Khushali was a holistic programme for adolescents (10 – 19 years), youth (20 – 24 years) and young married couples. It combined school and community-based activities to improve access to, and utilisation of essential primary health services. The project used a broad range of inputs including building capacity of government Anganwadi workers (frontline childcare and maternal health workers), forming and enabling youth and women's groups (Mahila Arogya Samitis), awareness building, sexual and reproductive health training, counselling and behaviour change communication. The committees helped ensure delivery of essential health and sanitation services for the community, and their utilisation by residents.
The project showed the following results
• Pregnant women who received the prescribed two doses of tetanus toxoid increased from 55 per cent to 100 per cent.
• Exclusive breast feeding till six months of age increased from 55 per cent to 85 Per cent.
• Infants aged 0-12 months who were brought to the anganwadi centre (childcare centre) for monthly growth monitoring increased from 70 per cent to 88 per cent.
• Newly-wed teenage women who used contraception to delay their first child increased from 25 per cent to 53 per cent.
• Women with two or more children who used contraception to limit their family size increased from 49 per cent to 63 per cent.
• Workers of the 81 Anganwadi centres in the project area were trained and provided with continuing supportive supervision from Agragami India, leading to increase in immunisation of children, use of antenatal services and adoption of positive antenatal behaviour by women in the community.