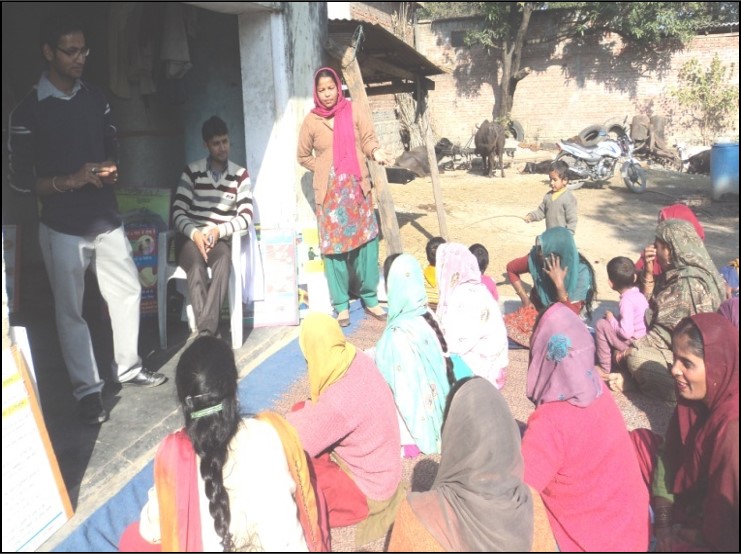 Social Uplift Through Rural Action (SUTRA) implemented a project in five districts of Himachal Pradesh from 2012 to 2015. The project addressed declining child sex ratio and reproductive health of women, including adoption of spacing methods of family planning. It drew upon an aspirational and innovative approach using community-based accountability of formal and informal institutions in the gram panchayats.
SUTRA led the project, in partnership with five NGO partners in 300 gram panchayats (GPs – village self-governance units) across five districts of Himachal Pradesh – Kangra, Mandi, Sirmaur, Solan and Una.
According to an independent evaluation, the project successfully met its target of instituting active Kanya Bachao Samitis (KBS – Save the Girl Child committees) in all the 300 GPs. KBS has been recognised as an effective women's forum within the gram panchayat. As a result, the rate of scheduled ward level meetings has been more than 90 per cent in all the 300 GPs under the project, with high rate of participation of both men and women.
The project helped in placing increased ownership and responsibility for improved sex ratio at birth with the gram panchayats. 220 of the 300 GPs passed a resolution to include issues concerning women's reproductive health in the Gram sabha (village-level meetings) agenda. 213 GPs have displayed the child sex ratio at birth statistic prominently in the panchayat office. This has created a positive shift in the panchayat seeing itself as a developmental and administrative hub to opening up its space (physical, discursive, and financial) for reproductive health, women's health, and social and development issues.
The project was successful in improving and streamlining health services and has increased the uptake and demand for reproductive and child health services by women. Members from 193 KBSs undertook inspection of the sub health centres in their respective panchayats and evaluated the availability of essential services as per guidelines of the National Rural Health Mission (NRHM). The project reported an increase in younger married women adopting spacing methods of contraception, contrary to social norms that expect them to bear more children.