Community Action & Accountability
Accountability is at the core of PFI's work on community action. We work towards promoting agency of youth, particularly girls and women, within community-led participatory initiatives to enhance efficiency and accountability of public systems and delivery services.
Community Action for Health (CAH) is one of the key strategies of Government of India's National Health Mission (NHM) and among the world's largest community-led accountability initiatives. It empowers community-based institutions (Village Health Nutrition and Sanitation Committees [VHSNCs], Mahila Arogya Samiti [MASs – Women's Health Committees], and Rogi Kalyan Samiti [RKSs – Patient Welfare Committees]) – to raise public awareness on services and schemes, monitor and provide feedback on the quality and functioning of health services, and support local planning based on relevant priorities and issues. CAH thereby strengthens the accountability and functioning of health systems, 'Bringing Public into Public Health'.
PFI hosts the Secretariat of the Advisory Group on Community Action (AGCA) since 2005, a committee constituted by the Ministry of Health and Family Welfare (MoHFW) to provide guidance on community processes, particularly related to accountability. AGCA comprises of eminent health experts and currently provides technical assistance to 24 state governments to strengthen and scale-up community action processes across 362 districts and 71 cities.
AGCA provides technical assistance in the following areas:
Strengthening institutions through capacity building and planning exercises at the state and regional levels
Providing regular mentoring and guidance in programme implementation
Developing and adapting of guidelines, manuals and communication materials in coordination with the National Health Systems Resource Centre (NHSRC)
Strengthening accountability mechanisms such as grievance redressal and citizens' health rights charters
Undertaking programme implementation reviews and fact-finding missions, and monitoring progress on implementation of the National Health Mission through Common Review Missions (CRMs).

Community Mobilisation and Monitoring of Health and Wellness Centres (HWCs)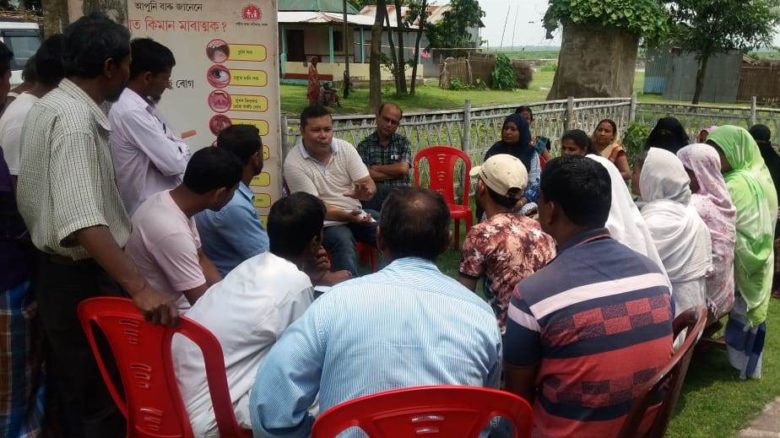 Participate and monitor National Health Mission schemes in their area
In Assam, existing Primary Health Centres and Health Sub-Centres are being upgraded to provide comprehensive primary health care services under Government of India's Ayushman Bharat initiative. The pilot in seven aspirational districts (Baska, Barpeta, Darrang, Dhubri, Goalpara, Hailakandi and Udalguri) first focused on building awareness on services and enhancing the community's capacity to monitor functioning of HWCs and share gaps with health officials. The intervention led to regular availability of medicines and diagnostic services, and improved amenities such as drinking water, seating arrangements, power backup, etc.
Strengthening Reproductive Health and Family Planning Services
An initiative to increase awareness and use of family planning methods was implemented in eight blocks across the districts of Darbhanga and Nawada in Bihar. An Interactive Voice Response System (IVRS) gathered community feedback on services, and provided regular updates to block, district and state officials to resolve gaps and redress grievances. The intervention led to improvements in availability of family planning commodities and range and quality of antenatal care services. It also ensured regular disbursement of incentives and health outreach in remote areas of the project blocks.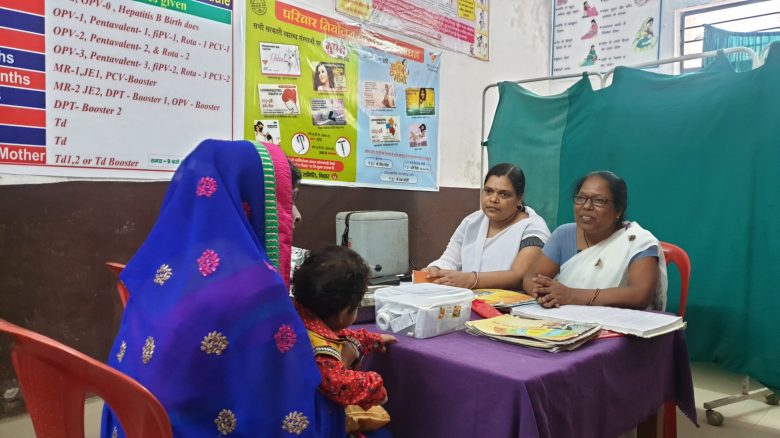 Generate awareness on health entitlements
Community Monitoring of Rashtriya Kishor Swasthya Karyakram (RKSK)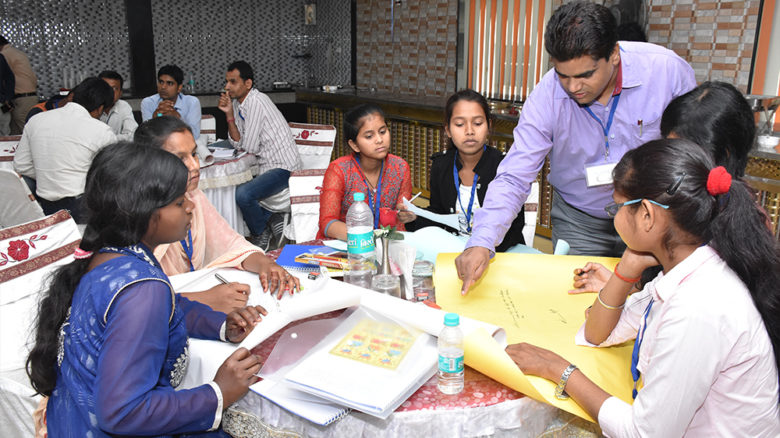 Ensure compliance to a minimal standard of quality of care at public health facilities
Rashtriya Kishor Swasthya Karyakram (RKSK – National Adolescent Health Programme) or the RKSK was piloted in Darbhanga and Nawada districts of Bihar. 8,000 adolescents and young people were trained to monitor the quality of outreach and facility-based health services for adolescents, and advocate with officials to address their health needs and demands. The initiative led to commencement of services at 16 Adolescent Friendly Health Clinics (AFHCs) and commitments by the state government to streamline supplies of menstrual hygiene products.
Strengthening Management of Rogi Kalyan Samities (RKS)
Rogi Kalyan Samities (RKS – Patient Welfare Committees) have been formed in public health facilities across the country to ensure compliance with minimum hospital care standards, adherence to protocols of treatment and accountability of health providers to the community. PFI supported the Uttar Pradesh state government in strengthening the functioning of RKSs in 537 public health facilities across 31 districts. The initiative led to organisation of regular meetings and review of services by RKSs, improvement in the quality of services (use of partograph, stabilisation of critical cases, blood storage facilities, equipment for deliveries), improved amenities and systematic collection of client feedback and grievance redressal. Based on the outcomes, the initiative has been adopted and scaled up in the states of Goa, Jharkhand, Odisha and Sikkim, covering 264 public health facilities across 35 districts.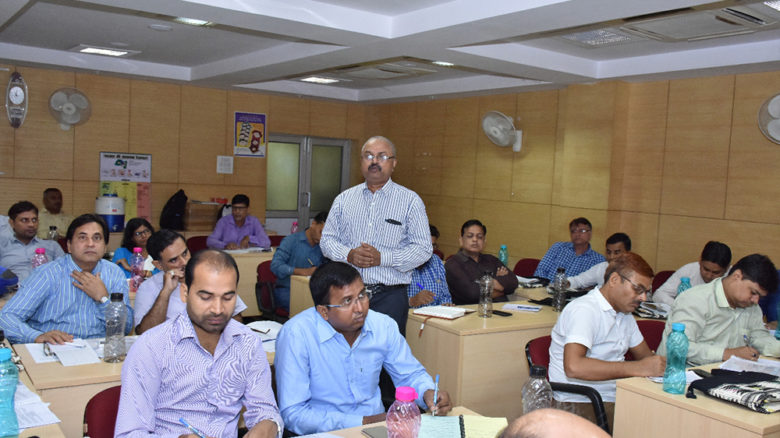 Generate awareness on health entitlements
2,442 Jan Samwads (Social Audits) organised in 2019-20 across 9 states: Bihar, Chhattisgarh, Gujarat, Jharkhand, Maharashtra, Meghalaya, Nagaland, Rajasthan and Uttarakhand.